There are all kinds of predicitons about the price of Bitcoin and its bottom. Check out the latest reports about the price of the king coin below.
2 factors are able to solidify Bitcoin's bottom right now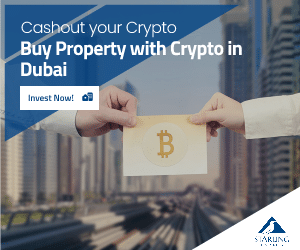 It's been just revealed that a closely tracked economist and trader is unveiling two conditions that he believes could strengthen the case of a Bitcoin (BTC) bottom at $30,000.
Alex Krügersaid that there is a key psychological level for the top crypto asset by market cap, is starting to look like the bottom of its downtrend.
"Good odds that [it] was the bottom for a long while. $30,000 tapped and defended."
On the other hand, Krüger said that two crucial developments must happen to decrease the odds of another sell-off event.
"For that, we will need two conditions: #1 weak CPI [consumer price index] number on Wednesday #2 LUNA systemic risk addressed pronto."
Regarding the price of Bitcoin, at the moment of writing this article, BTC is trading in the red and the king coin is priced at $30,678.
Bitcoin bulls to return to the crypto market
Pseudonymous crypto strategist Cantering Clark tells his 128,200 Twitter followers that he's keeping a close watch on the USDT dominance (USDT.D) chart. Just in case you don't know, tracks the market share of stablecoin Tether (USDT) relative to the rest of the crypto markets.
Cantering Clark says that he believes the USDT.D chart is poised to correct now that it is hovering close to all-time highs (ATH).
"I think we bounce soon. Slowly buying more spot in this region, not just a short term trade, and not afraid to buy lower. I think these buys will be rewarded outside of just a weekly timeframe. The chart you are looking at – stables dominance at an ATH. Give spike down."
Stay tuned for more news and make sure to keep your eyes on the crypto market.