Orichal Partners Completes Successful Event at Consensus Singapore 2018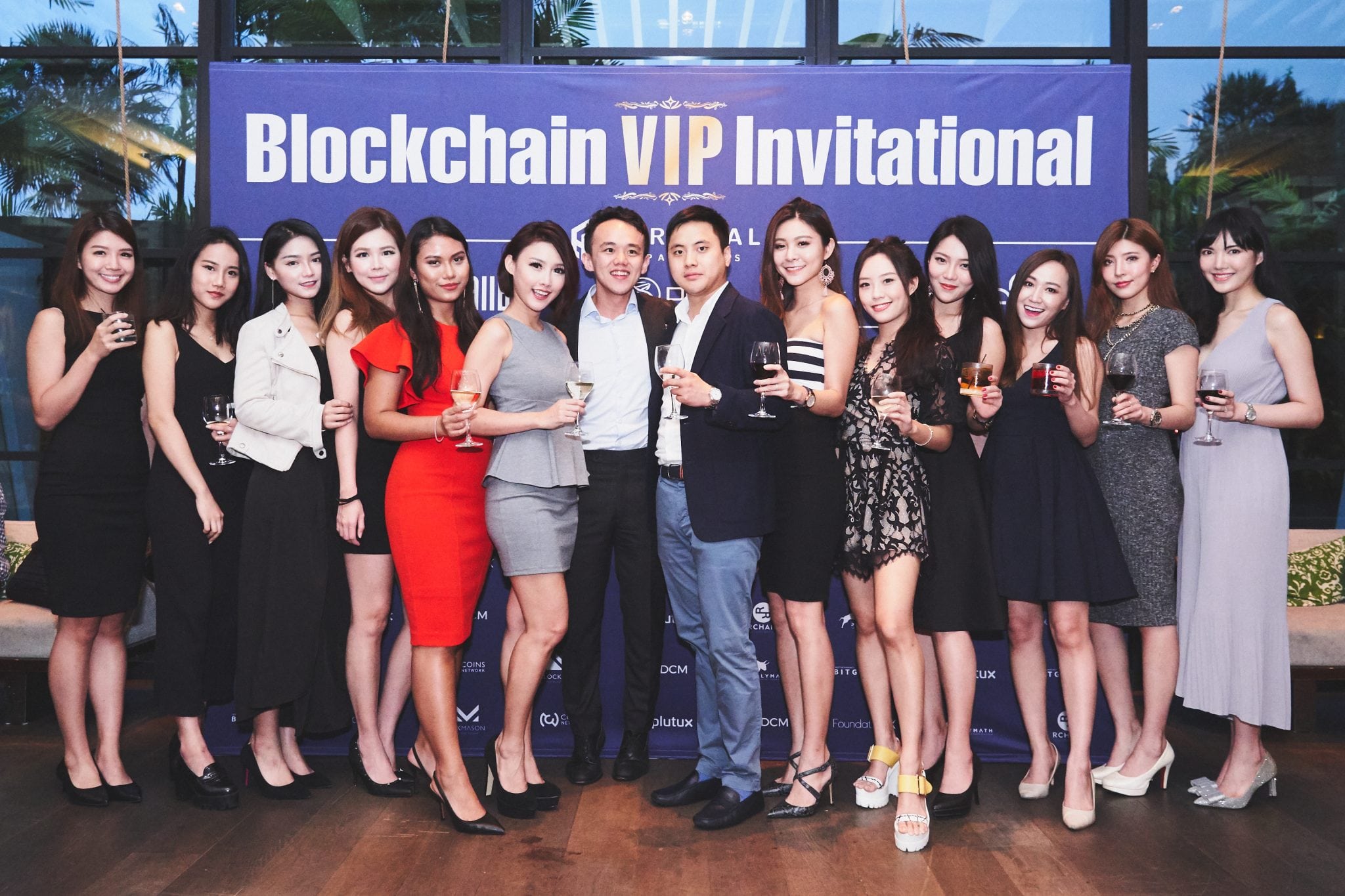 Consensus Singapore is an enormous global event hosted by Coindesk that had over 8,000 attendees and 75 speakers as part of the larger TechXLR8 Asia conference. Consensus Singapore was one of the first events of its kind, bringing together a global community of blockchain and cryptocurrency enthusiasts under the umbrella of diverse tech conference with cutting-edge innovations in IoT, 5G Networks, and AI.
Orichal Partners — the multi-strategy digital asset investment and blockchain advisory firm — hosted a closing event following the conference at Adrift by David Myers in the Marina Bay Sands. Partnering with co-hosts DNA, Event Protocol, Hikari Mobility, #Chain, and Allbit, the Blockchain VIP Invitational event was a highlight of the Consensus Singapore conference.
Orichal Partners and The Blockchain VIP Invitational
Orichal Partners seeks to establish a footprint and provide a positive impact on the developing digital asset and blockchain tech market in Asia. Their team comes from a background in high-profile finance and investment companies including JP Morgan, Deutsche Bank, and hedge funds such as Balyasny, Janchor, and Turiya.
Melissa Lou, the co-founder of Events Protocol, who helped organize the event, stated during the event:
"We are proud to be a part of SG Blockchain VIP Invitational! Event Protocol, with our technology layer, will make organizing events like these hassle-free! We're so excited to be at the forefront of integrating blockchain into the events industry."
Co-Founder and Managing Partner of Orichal Partners, Scottie Siu remarked on the buzzing event that they hosted:
"It was a pleasure to host the Blockchain VIP Invitational to end the final day of Consensus Singapore. We wanted to give back to the community who have supported us throughout our journey and helped us generate significant traction in the blockchain industry."
Singapore has continually shown support for blockchain growth in the area, allowing it to become a hotspot of blockchain startups and activity. Significant excitement surrounds the further development of projects in the area and is where Orichal Partners looks to make an impact.
The Blockchain VIP Invitational co-hosts were pleased with the event results and the professional networking that came out of the conference overall. Cliff Sarkin of co-host DNA commented:
"It is a true privilege to participate in Orichal sponsored blockchain events. The production value and caliber of hand-selected guests are consistently high, as are the depth of the connections and the number of follow-ups to be made. DNA was glad to partner with Orichal as an event co-host at Consensus Singapore, and we look forward to doing it again in the near future."
Further elaborating on the event was co-host Allbit:
"Orichal's work is outstanding. After witnessing their experienced in-depth advice catered to the projects we have worked with, we are happy to support them in the Korean market."
Orichal Partners and their affiliates will continue to build off the success of their event at Consensus Singapore. Singapore is poised to emerge as one of the blockchain havens, and initiatives like Orichal Partners are well-suited to supplement the growth and development of startup projects and ICOs in the Asian market.