Cardano (ADA) Boosts Security – Trezor Hardware Wallet Brings Support For ADA, Monero (XMR) And More Tokens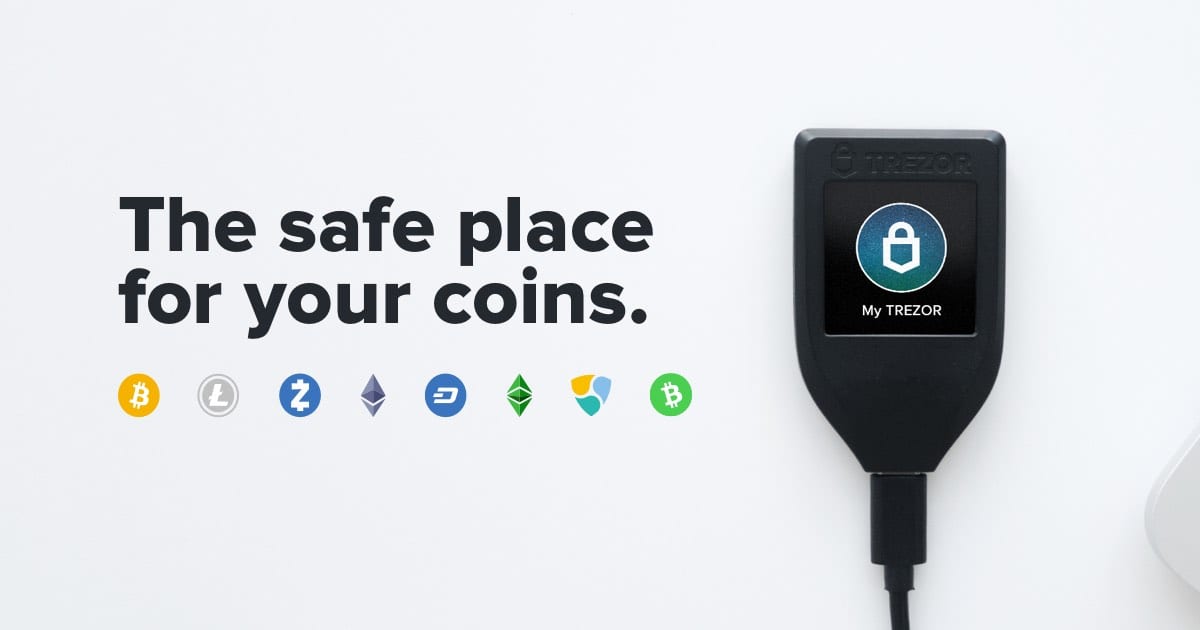 The Cardano community and ADA holders are getting ready to enjoy enhanced security. IOHK revealed that Trezor is preparing to provide support for ADA.
Trezor is a popular hardware wallet which allows crypto storing.
They are globally known mainly for their security and the fact that the wallet is able to store the key to the wallet safely.
The company is a large manufacturer of hardware wallets, and a massive boost for the security of ADA would definitely make holders excited.
The considerable update came from none other than Charles Hoskinson who announced it via his Twitter account.
He hinted at the fact that the plan is set to take place shortly.
Trezor themselves tweeted, "have you ever wondered what we are working on? Have a look at our newly created roadmap, where you can see all the new stuff that is coming up! https://wiki.trezor.io/Roadmap"
Amazing work from the guys of @vacuumlabs. Something not that well known is that Cardano support for @Trezor is mostly because of their hard work 💪.

It's awesome that this integration came from the Cardano Community. And the community keeps growing 🙂 https://t.co/n9vgZPVVkw

— Nico Arqueros (@NicoArqueros) October 26, 2018
More tokens to receive support on Trezor, including Monero (XMR)
More tokens will be receiving support in addition to Cardano's ADA that day.
This includes the likes of Monero (XMR), Stellar (XLM), Ripple (XRP), Zen Cash (ZEN) and Zcash (ZEC).
Speaking of Monero, the whole crypto space knows by now that the Monero bulletproofs protocol has been a massive success.
The transaction fees were able to drop by about 97%, and the transaction data sizes saw an 80% cut.
Support for XMR added on Trezor would only boost the coin's security even more.
More Cardano updates are on their way
Hoskinson was just recently speaking about how the team will provide more exciting updates.
Here's a part of my recent interview with CryptoInsider regarding the Cardano Foundation https://t.co/xWrrU2BeO6

— Charles Hoskinson (@IOHK_Charles) October 26, 2018
He also noted that they would start really soon the creation and posting of videos with the future projects.
There has been a lot of anticipation from token holders regarding the 1.4 update.
Cardano's number of users has been increasing, and this will be a significant factor in the development of a new update from the foundation.
Check out the Thriller Podcast – S2EP 022 featuring IOHK CEO @IOHK_Charles, start time 30:13: https://t.co/xfo5grph7f #Cardano #blockchain #blockchaintechnology

— Input Output (@InputOutputHK) October 26, 2018
This is expected to help Cardano gain more traction in bringing in even more users to the platform and enhance the use of ADA.
I am a technical writer, author and blogger since 2005. An industry watcher that stays on top of the latest features, extremely passionate about finance news and everything related to crypto.