Litecoin Vs. XRP: Could LTC Surpass XRP Before Halving?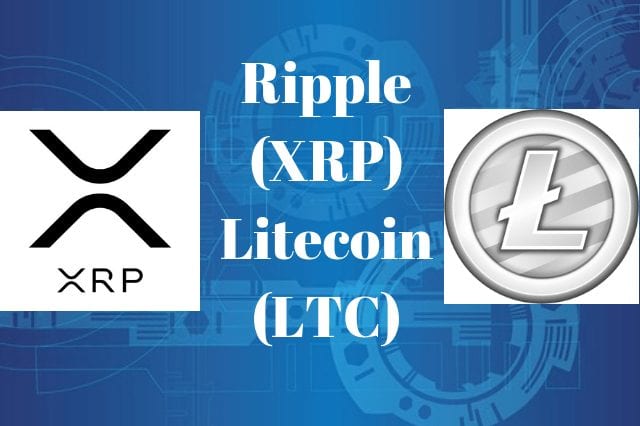 Litecoin is awaiting its block rewards reduction. Meanwhile, the LTC-related price predictions are getting bullish.
Not too long ago, the online publication Smartereum mentioned crypto analyst Financial Survivalism who said that LTC's price still has enough room to grow.
The LTC rally could become $250 by the time Litecoin halving occurs.
LTC's market cap has recently increased by $2 billion, leaving Bitcoin Cash behind, according to CryptoSlate.
The bullish trend is reportedly continuing and the online publication questions whether LTC cand flip XRP.
The Halving Event
A little over fifty days from now, at exactly block 1,680,000 LTC, Litecoin will go through a fixed process that's called halving, and we've already addressed it.
This will reduce the rewards that miners get for mining a block which in turn will reduce the rate of issuance.
Miners who are currently awarded 25 new LTC for every block they are solving will be only rewarded with 12.5 LTC for each block after the event takes place.
More experts have been saying that as the date gets closer, LTC's market valuation is increasing and this leads investors to believe that there's definitely a connection between the upcoming event and the market valuation of LTC.
Litecoin block halving is in 56 days! https://t.co/EBWbsIUp47

Here are some stats on mining profitability. After halving, miners are still profitable with electricity under 10¢. Many are paying only 5¢ and therefore should keep mining LTC post-halving. (https://t.co/AcQPEjdNtb) pic.twitter.com/VtA9aAv7FS

— Charlie Lee [LTC⚡] (@SatoshiLite) June 10, 2019
The halving acts as a price catalyst
Charles Hayter, co-founder, and CEO of CryptoCompare, believes that this surge can be attributed to the upcoming block rewards reduction.
"The halving is acting as a price catalyst."
The @Litecoin $LTC halvening is now approximately less than 2 months away.

In the past 6 months, coupled with a hashrate increase of over 150%, LTC has gained over 380% in USD from a low of $22.32.

Despite the nearly 4x in price, mining profitability is only up by 125%. pic.twitter.com/PbuVz6q5Sb

— Binance Research (@BinanceResearch) June 6, 2019
The online publication talks about the flippening.
For this to happen "XRP will have to remain under the current price levels or suffer a significant drop in market valuation while LTC keeps going up," they write.
CryptoSlate also brings up crypto analyst Galaxy which has already become famous and says that "there is a chance for XRP to retrace to the May 13 low of 40,250 satoshis to form a double bottom pattern before it increases in value."
XRP should reportedly fall to $0.33, and LTC should surge to $225 in order to overtake XRP.
At the moment, XRP is priced just a bit over $0.40 and LTC is trading at $134.86 on CoinMarketCap.
CoinMarketCap
CoinMarketCap is a website that provides cryptocurrency market cap rankings, charts, and more. It was purchased by Binance for $400M in 2020.
I am a technical writer, author and blogger since 2005. An industry watcher that stays on top of the latest features, extremely passionate about finance news and everything related to crypto.