Monero (XMR) Price Drops Ahead Of The Monero Village DefCon 2019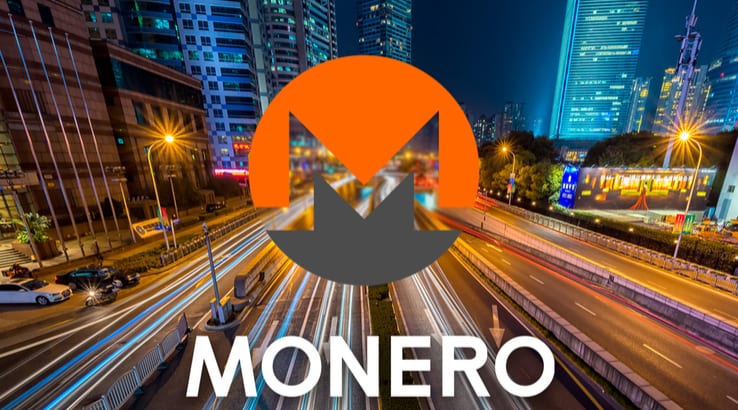 Monero has been in the spotlight a lot this year. There are more and more crypto enthusiasts who are becoming interested in investing in Monero due to high privacy features.
At the moment, XMR is trading in the red on CMC, and the coin is priced at $81.16.
There's an upcoming event scheduled for the Monero community.
Monero Village 2019
Monero Village DefCon 2019 will take place between August 8 and August 11.
According to the official website, the Monero Village has been created by Monero community members with the main goal of "teaching others about, and spreading awareness of, the cryptocurrency Monero, and what it adds to both the cryptocurrency space, as well as the global privacy conversation."
The Monero Village 2019 is sponsored by GloBee and Tari.
GloBee is a global crypto payment provider which enables the users to send and receive cryptos without having to deal with any risks.
Tari is a new open-source, decentralized protocol that has been working on reimagining the future of crypto.
The goal of this event is to educate others on Monero and how the project benefits the crypto space.
"Utilizing concepts from blockchain, economics, cryptography, and privacy technologies, Monero stands head and shoulders above other cryptocurrencies, because of its radical approach to privacy and liberty," according to the official notes.
Not too long ago, cryptographer Nick Szabo showed his support for Monero.
He just said that for privacy, Monero is much better than Bitcoin, and he encourages people to use it.
It's better for privacy than Bitcoin, I encourage people to use it.

— Nick Szabo 🔑 (@NickSzabo4) July 20, 2019
Monero price prediction
Not too long ago, Blockonomi wrote that the main support is near $70, where XMR will probably find a strong buying interest.
Crypto enthusiast Max Keiser revealed the fact that he's pretty certain that Monero will gain the position as a market leader.
He believes that this is bound to happen sooner rather than later.
CoinMarketCap
CoinMarketCap is a website that provides cryptocurrency market cap rankings, charts, and more. It was purchased by Binance for $400M in 2020.
I am a technical writer, author and blogger since 2005. An industry watcher that stays on top of the latest features, extremely passionate about finance news and everything related to crypto.