Justin Sun Reveals New Tron And Steemit Partnership – Decentralized Social Networking
by: Andreas Townsend
Tron was recently in the spotlight after the community celebrated the fact that Blockstream CEO Adam Back said that he did not understand the difference between ETH and Tron. But he claimed that Tron is probably better.
Tron Foundation expands its ecosystem
The Tron Foundation expands its ecosystem with an announcement of a new partnership with Steemit Inc.
This is the largest decentralized blockchain-based social media and blogging platform.
It's been revealed that Steemit will begin the migration to the Tron network adding to Tron's base of users and platform that includes strategic partnerships with Samsung, Poloniex, Opera, and DLive.
Strategic acquisitions and partnerships with platforms that deliver large userbases have positioned Tron to expand the products and services that it has to more than 20 million users, says the company's estimate.
Tron ecosystem
Here are the elements included in the Tron ecosystem, as cited by the online publication the Daily Hodl.
Live streaming – World's Largest Blockchain-Based Live Streaming Platform Hosting PewDiePie Begins Migration to Tron

Smartphones – Tech Giant Samsung Now Supports Tron (TRX) on Its Blockchain Keystore App

Web browser – Popular Web Browser Goes Full Crypto, Adds Bitcoin (BTC) Payments and Support for Tron (TRX)

File sharing – Tron (TRX) Reveals Secret Crypto Project and Big Plans for BitTorrent

Crypto exchange – Poloniex
"This partnership further empowers TRON's title as the blockchain industry's leader in distributed ledger technology with over 800 Dapps now in its ecosystem," according to the official announcement.
STEEMIT2.0#TRON and #Steemit leading in a new era of decentralized social networking.

Join me @OfficialDLive (https://t.co/shul87Yvwj) at 9:00AM, Feb 15 (PST).

Let's talk about Steem #Dapps migration, $STEEM token swap, giveaways to #TRX users and a new accelerator program. pic.twitter.com/yQA0DBoIuD

— Justin Sun (@justinsuntron) February 14, 2020
Here's a response to Sun's tweet: "market consolidation, same happened in the tech bubble…you want to be invested in the platforms that are acquiring tech/platforms/users. Most other platforms will run out of money trying to build and compete. #TRX #TRON."
Ned Scott, former CEO, chairman and founder of Steemit, stated the following about the partnership:
"Steemit is the original conception of forums meeting cryptocurrency to achieve mass adoption — where cryptocurrency could be distributed as easily as 'likes' and 'upvotes' and this high powered distribution mechanism would bring adoption and appreciation to the currency and the social network."
Adam Back
A highly-skilled cryptographer, Back developed HashCash, the proof-of-work anti-spam mechanism. Now the CEO of Blockstream, one of the major founders and development teams behind Bitcoin Core, Back often speaks on the benefits of Bitcoin, and presented at the G20 Meeting of Finance Ministers this year.
Tron Foundation
Tron Foundation
7bitcasino
BitStarz
FortuneJack
1xBit
Nitrogen Sports
SportBet.io
Cryptocurrency News
Watch out world! In this revealing exposé, your favorite crypto-reporter goes down the rabbit hole in a thr...
As the global crisis triggered by the Covid-19 worsens all over the globe, shaking healthcare systems and ec...
Watch out world! In this revealing exposé, your favorite crypto-reporter goes down the rabbit hole in a thr...
Ripple had a great 2019 and 2020 was expected to be an even better year. Things have been going as planne...
The crypto market looks pretty mixed today with Bitcoin trading in the red and other important coins being t...
Ethereum was recently in the spotlight when it's been revealed that the Ethereum network is helping people g...
Lasted news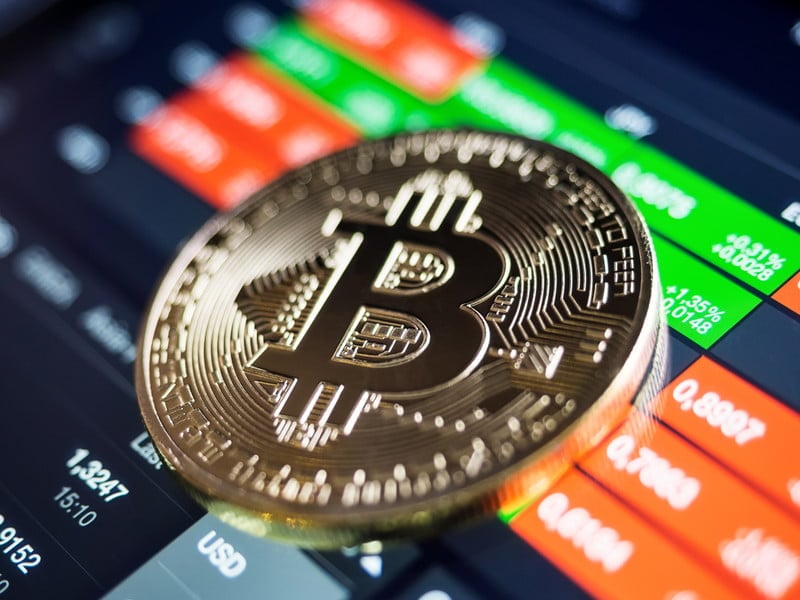 [custom-twitter-feeds]