2gether, which is a platform that operates in 22 countries, managed to grow its platform by 500% and it reached 80k users by the beginning of this year.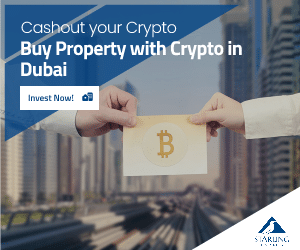 The success of the platform is triggered by the founders who are basically users who partake in the company's referral program without the need for marketing campaigns.
In return, the company rewarded the founders with 2GT tokens, with more than 20 million tokens granted to founders.
2gether announces the listing of its 2GT token on Bounce
Bounce is a decentralized platform that is specialized in auction-style ICOs and NTFs.
The company issues 10 million 2GT tokens for 7 days before issuing its token on Uniswap in the second week of the upcoming month. 50% of ETH proceeds from the Bounce issuance will be used for the 2GT/ETH liquidity pools on Uniswap.
2gether has been building 2GT's utility
The platform has been building the utility of 2GT for the past three years, with the Founder Plus Programme at the core.
Each membership level in the program includes its very own series of incentives and members from each level can benefit from the incentives by purchasing or earning 2GT tokens and holding them on the 2gether platform.
In order to promote the tokenized economy and opening the benefits to others, the platform will also issue its token on Uniswap. 50% os the ETH proceeds from the token sale will go toward 2GT/ETH liquidity pools when 2gether issues its coin on Uniswap.
Users who are staking their 2GT/ETH in the Uniswap liquidity pool will be getting 0.3% yield. It's also important to note the fact that from Uniswap, users will get the ability to send their 2GT tokens to external wallets or deposit them.
"Over the last three years, 2gether has been working on increasing the utility of the 2GT token to further develop our Founder's Plus Programme and beyond, while emphasizing compliance with the European Commission's regulatory frameworks with the guidance of the crypto-specializing legal experts at Uría Menéndez's Digital Law Group," says Ramon Ferraz, CEO of 2gether.
He also made sure to point out the fact that the crypto boom of the past few months gave the company power to success in the token issuance mission. The 2021 roadmap is bringing new initiatives and projects that will be adding new layers to the 2GT's utility.
Make sure to check out the video above in order to learn more details about all these exciting issues.