With the current XRP price sitting at just $0.23, it's easy to initially disregard Ripple Coin as just another wannabe altcoin. The only problem? Behind the current Ripple (XRP) price, we there is a $10 billion and growing market cap (that's twice the size of Litecoin's market cap) and a lot of very serious investor interest.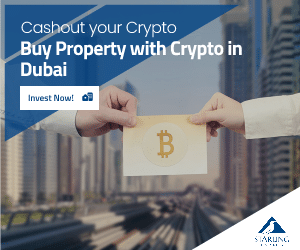 American Express, Santander, Westpac, all are early adopters of the Ripple blockchain. Much more importantly, when we look under the hood of Ripple XRP, it's easy to see why. The only question is, what exactly are the top benefits of using Ripple over Bitcoin?
Ripple XRP is Fast – Lightning Fast with Wheels on Fast
At present, Bitcoin transactions require at least six confirmations before money sent from one BTC wallet successfully lands in another. However, while Bitcoin likes to laud payments as being more secure because of what confirmations are required, blockchain transaction bottlenecking also means that single transactions can take up to an hour to complete.
Needless to say, few people in real life will ever be prepared to sit by a store clerk for an hour, waiting for their groceries to become officially their own. This is why Ripple XRP is built for speed with a staggering average transaction processing time of just 4 seconds.
Ripple Transaction Fees are Practically Non-Existent
While originally lauded as the easiest, safest, fastest, and cheapest way to send money, Bitcoin today fails on all four fronts. At the time of publication, average Bitcoin transaction fees (on transactions which take 60-minutes to process) currently stand at $7.60. At peak trading periods, however, fees can quickly escalate, hence why on the 12th of November 2017, average Bitcoin fees stood at a staggering $19.19 per transaction.
Conversely, Ripple XRP transaction fees are infinitesimal by comparison. In fact, because Ripple XRP fees are measured to the nearest ten-thousandth of a cent, they are practically non-existent.
The Ripple Blockchain Beats Everyone When it Comes to Scalability
Digital currency offerings like Bitcoin and ETH are constantly plagued
by scalability problems. What is more, such scalability issues stem from set blockchain parameters which dictate the number of transactions which any blockchain can perform on a set second to second basis.
To put this in perspective, Bitcoin can currently only process 16 individual transactions per second. Ethereum then lags a little further behind at 15 transactions per second. With Ripple XRP, however, a staggering 1,500 transactions per second can already be accomplished. 
Independent Research Cites Ripple as the Futures Most Likely Digital Currency Market Leader
In 2017, a non-Ripple sponsored Global Payments Research paper, cited Ripple blockchain-like technologies as the most likely to dominate retail, wholesale, and international transfer payments by the year 2022. What is more, this study specifically differentiated between Ripple-based blockchain technology and Bitcoin-based blockchain technology.
Ripple Makes Cryptocurrency Trading Itself Faster & More Affordable
Last but not least and perhaps most surprising of all, Ripple XRP makes trading other digital assets faster, cheaper, and more profitable. Moreover, as bizarre as this might first sound, the reason why is simple:
At present, many cryptocurrency exchanges require people to buy digital assets using Bitcoin. Due to transaction costs and processing time, many traders subsequently make losses as they are forced to
wait an hour for BTC transactions to be processed, as well as surrender to high Bitcoin fees in the process. In a world, however, where XRP is considered the reserve currency of the cryptocurrency markets, trades could take place instantly, for less, with the added benefit of potentially more profit to be had.