5 Tips for Breaking into the Cryptocurrency Market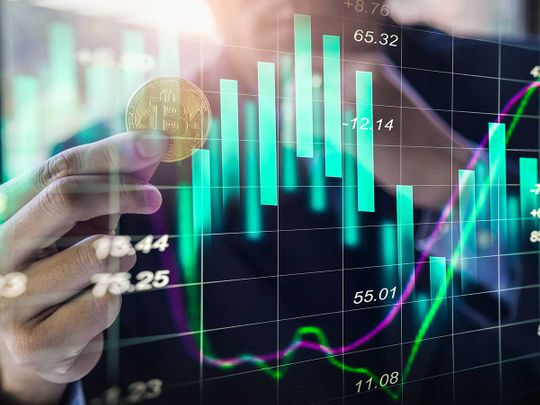 What if you invested in Bitcoin before it became a household name? You would have made huge returns on your investment, right? Well, what about now? It's only natural to be interested in the cryptocurrency market. Whether you're a cryptocurrency pro or you've never even heard the word before, the prospect of making money is too tempting to resist.
The cryptocurrency market is not an easy one to break into, however. Due to the highly speculative nature of the cryptocurrency market, you're going to want to temper your expectations. You can't expect that you're going to be able to earn millions of dollars overnight. You're going to need to put in a lot of hard work before you are able to reap the benefits.
Here are five tips that can help you kick start your cryptocurrency investing career.
Choose your exchange wisely
There's no one single perfect exchange on which you should trade. The best exchanges will differ depending on your needs. Nonetheless, there are some common features that you should consider first.
First, make sure that the exchange is compliant with relevant laws and regulations. The US Securities and Exchange Commission has taken a more active role in monitoring cryptocurrency exchanges in the past year. If you have any interest in trading on a US-based exchange, you should review its compliance procedures.
It is also crucial that the cryptocurrency exchange offers a variety of coins. Not all exchanges will offer the same coins. Depending on your portfolio, you may have more interest in one type of coin over another. You can't expect that you'll be able to trade with an exchange if it doesn't offer your preferred coin.
Finally, consider the exchange's reputation. Look at forums to see what people are saying about their experiences with the exchange. You'll also want to look at reviews on reputable websites.
Do your homework
Cryptocurrency investing is a very personal experience. For this reason, you're going to need to do some research about the coins that you want to buy. You should look for valuable information about the coin. You can take advantage of a coin's whitepaper, website, and social media accounts to find helpful information.
Diversify your portfolio
The cryptocurrency market can be a volatile one. Even if a coin has a high growth potential, there's no guarantee that the coin will grow as expected. Therefore, you should diversify your portfolio as much as possible to minimize financial losses.
Buy low, sell high
The cryptocurrency market is volatile. When you see a coin's value drop, you should make a move to buy in at a lower price. If the value of the coin continues to drop, you'll be able to buy in at an even lower price.
Make educated trades
It's easy to make impulse buys when you're excited about a coin. However, you'll want to resist the urge and make better trades. Consider using a coin's chart to determine whether it's overvalued or undervalued. In addition, you should also consider a coin's fundamentals.
The cryptocurrency market is a highly speculative market that can be very rewarding. If you want to get involved with the cryptocurrency market, consider these tips for trading for a better experience.
Social Links:
https://t.me/azielmason