Aave And Bitcoin Price Predictions Are Out – BTC To Surge By More Than 130%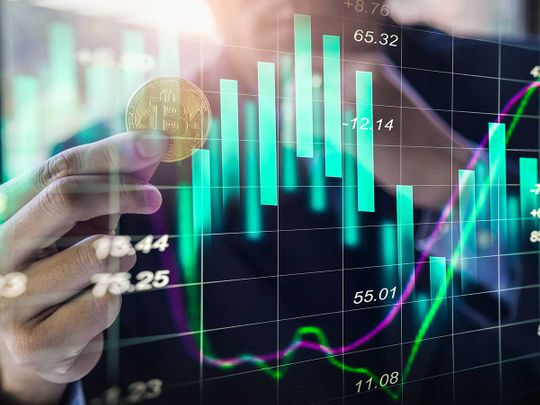 It's been just revealed that there's an important crypto analyst who addressed the prices for Aave and Bitcoin these days.
Check out the latest reports below.
Aave price prediction
The analyst pseudonymously known as Smart Contracter said that the native token of the Aave platform has potentially made a higher low, and this signals a possible rebound.
The crypto trader says that AAVE has reached a potential support level by touching the 0.618 Fibonacci retracement level, which is used to identify support or resistance levels.
Smart Contracter said that "AAVE touched the level after trending downwards in a corrective three-wave pattern that came after a bullish five-wave pattern."
According to the Elliott Wave Theory, the dominant trend which is represented by the direction of the five-wave pattern continues after the corrective three-wave pattern.
"Dipped into some AAVE here, those green shoots on the weekly chart turned into a nice five-wave rise on the daily chart, now we tapped the 0.618 and I think this is a higher low in the making."
Bitcoin price prediction
He said that Bitcoin could hit $100,000 in 2022, and explained why the king coin could fall to a low of $37,500.
Bitcoin is trading at $41,450 at the time of writing and reaching the six-figure price would require a price increase of slightly over 135%.
He also said the bear market could start soon after Bitcoin has reached a price of over $100,000.
"I think BTC bottoms anywhere between now and $37,500 and gives us a similar structure to what we saw in 2019 just on a larger timescale, with a run to $100,000 still on the table for 2022 in my opinion. After $100,000+ then we get into [the] 2018-style extended bear market territory."
Stay tuned for more news and make sure to keep your eyes on the crypto market. There are all kinds of optimistic predictions out there these days.