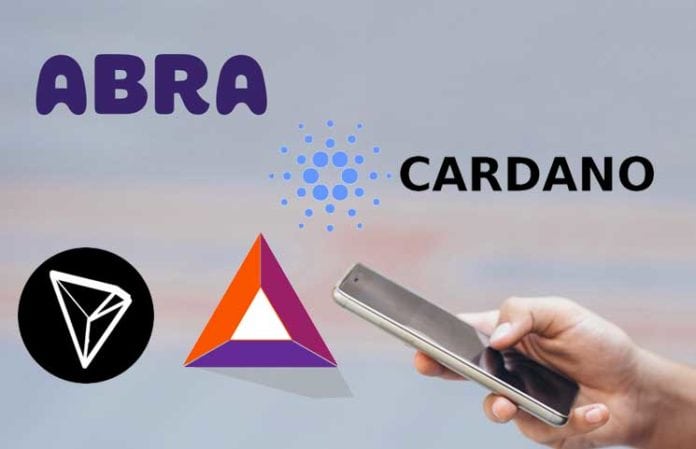 The crypto wallet Abra has been in the spotlight lately thanks to the multiple announcements.
The latest one is more than exciting for Cardano and Tron enthusiasts.
Abra revealed that they just added support for the Basic Attention Token, Cardano and Tron and they now plan to allow users to fund Abra wallets using Bitcoin Cash within the next week.
Customers can transfer funds from European banks to Abra
More than that, customers will get the ability to make transfers from European banks straight to their Abra wallets.
In other words, users from Europe will be able to fund an Abra wallet via a European bank account.
A bank customer from Europe will get the chance to buy any of the 28 digital currencies that are supported by Abra crypto wallet.
Abra supports 50 fiat currencies and 28 cryptos
The Abra app interface will allow users to track portfolios, exchange crypto for crypto through Bitcoin. Users will also receive the ability to check the market prices via the app.
Abra supports 50 fiat currencies as well, besides the 28 digital currencies that are now available on the platform:
It's also worth noting that four members of the European Free Trade Association are supported for digital currency purchases and banks account for all the members that are included in the European Union.
Abra's primary focus is on generating a wide on-ramp for current crypto investors and for the news ones who become interested in the digital assets as well.
Before Abra released its latest exciting announcement, users only had the ability to fund their Abra wallets by using bank and wire transfers in the US and through American Express, MasterCard debit, Visa and credit cards across the world.
Abra allows users to hold their own private keys without involving any third parties or any kind of intermediaries.