According to the latest reports, it looks like Alameda Research just sued the bankrupt crypto lender voyager. Check out the latest report about this below.
Alameda Research sues Voyager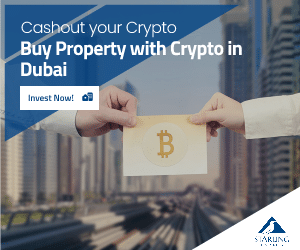 It's been revealed that Alameda Research is suing Voyager in an attempt to recover nearly $446 million in loan payments, according to new court filings.
The online publication the Daily Hodl notes the fact that Alameda filed a complaint on Monday in the U.S. District Court of Delaware, requesting "no less" than $445.8 million in repayments from Voyager, plus the value of any additional avoidable transfers the company learns about during the legal process.
"Following the commencement of its Chapter 11 cases, Voyager demanded repayment of all of its outstanding loans to Alameda, including, in some instances, prior to stated maturity dates. Voyager was repaid in full."
The same notes also revealed this:
"This Adversary Proceeding seeks to recover those funds preferentially transferred to Voyager prior to the Alameda Petition Date for the benefit of Alameda's creditors. The preferential transfers were made after the commencement of the Voyager Chapter 11 Cases and are therefore recoverable by Plaintiff on an administrative priority basis pursuant to sections 503 and 507 of the Bankruptcy Code."
Alameda Research in the news
Back in December, we revealed that Caroline Ellison, the former CEO of Alameda Research, says the trading firm made short-term and open-term loans worth billions of dollars. This move has been made in order to pay for its venture investments.
In a transcript of her guilty plea shared by Inner City Press on Twitter, Ellison says she agreed with others to pay for the loans by borrowing from sister company FTX.
"While I was co-CEO and then CEO, I understood that Alameda had made numerous large illiquid venture investments and had lent money to Mr. Bankman-Fried and other FTX executives." Check out our previous article in order to learn more details about this.