Altcoins could soon surge in price significantly. Check out the latest reports about this below.
Altcoins could soon see a surge in price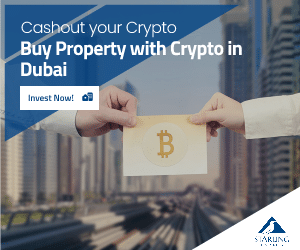 Popular crypto analyst Kevin Svenson is expressing bullish sentiment on altcoins. He just updated his outlook on a blockchain-based gaming protocol.
Svenson said recently that the altcoin market is long overdue for a rally.
"We haven't had an altseason since the end of 2021. It's been down only since then for the majority of alts … Think about it. Do not be surprised to see them rally hard soon.
Many of them, literally right now, just starting to come off the lows.
SO MANY ALTS are likely about to pump. Just throw a dart at the board and you'll hit something."
One altcoin on the trader's radar is the Ethereum (ETH)-based Gala (GALA); he said that this is a project with strong fundamentals and investor demand.
"One of the main alts I'm watching right now is GALA. There's TONS of demand for it, and it's performing well now. I am long. I warned you one-two weeks ago altseason was coming. Get ready for some epic pumps!"
He also talked about the price of Bitcoin.
BTC new price prediction
Cowen said that Bitcoin (BTC) and the broader crypto markets would likely witness one more sell-off event.
"In a correction scenario, the lower liquidity assets would actually get hit a lot harder than the ones that have more liquidity.
When you have corrections on Bitcoin/US dollar [pair] during the pre-halving year, liquidity in the altcoin market dries up quite substantially.
And so whenever a correction were to occur, you would likely see altcoins go down on not only their US dollar pairs but also still on their Bitcoin pairs as well."
Regarding the price of BTC today, at the moment of writing this article, BTC is trading in the red, and the king coin is priced at $27,265.