It's been just revealed that the future of altcoins is looking bright, and more bullish moves are bound to take place following the latest boom in the price of the king coin. At the moment of writing this article, BTC is trading in the green, and the king coin is priced at $22,712.
Altcoins expect a bright future, analyst says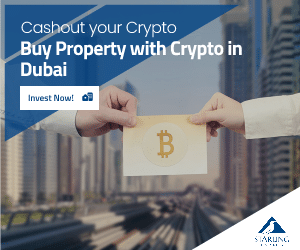 The crypto strategist who correctly called this year's Bitcoin rally addresses a bullish future for altcoins following BTC's break above $22,000.
Pseudonymous analyst DonAlt said that altcoins in their US dollar pairs look "really, really good."
DonAlt is bullish on altcoins against the US dollar, and he predicts that some of them will likely correct against Bitcoin as he expects a strong BTC rally to $30,000.
Once the BTC rally shows signs of exhaustion, DonAlt says that the ensuing consolidation period could trigger capital rotation into altcoins.
Here's what he had to say about the matter below:
"Best case for [altcoins] in my opinion is:
BTC rallies hard nuking BTC pairs (~$26,000-$30,000)
BTC temporarily tops and nukes
BTC dead cat bounces (on lower timeframes) while alts go nuts
Everything resets so we can continue going up."
Institutions are optimistic about Bitcoin and crypto
We have already reported the fact that for a lot of institutional investors, crypto's volatility is a money-making opportunity, regardless of its direction.
In a new YouTube video, Svenson addressed the fact that he does not see a Bitcoin rally to $50,000 as something that could happen right away.
"It's likely going to take Bitcoin a long time to get there and saying prices like $50,000 seem completely absurd to most people. But this is usually what Bitcoin does. It usually does the thing that you don't think it's going to do."
Stay tuned for more crypto news, and make sure to check out the markets as well.