The crypto market looks bloody today, with the most important coins trading in the red. Check out the latest price reports about the altcoins below.
Altcoin price predicitons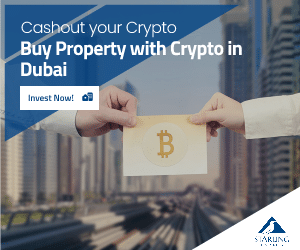 Crypto analyst Justin Bennett is predicting a breakout in prices for altcoins. This comes after a long and quiet period of consolidation.
Bennett said recently that the overall market cap for altcoins has been coiling in a long wedge pattern, hinting at a massive imminent move.
"This quiet period for crypto is about to end. The longer a market coils, the more explosive the breakout. Get ready."
Bennett backed up his bullish position by suggesting that the US Dollar Index (DXY) is on the verge of breaking out.
As the online publcition the Daoly Hodl notes, the DXY pins the US dollar against a basket of other fiat currencies. It's also important to know that a falling DXY traditionally suggests upside for risk assets like crypto.
According to Bennett, DXY could be in the process of being rejected at the top of a large ascending channel.
"DXY linear chart. Not the best time to be bearish on stocks and crypto, in my opinion."
Ethereum price prediction
Ethereum (ETH) also makes a break against its resistance around the $1,300 level in a descending channel.
"ETH support is still holding. Now testing channel resistance." At the moment of writng this article, ETH is trading in the red and the coin is priced at $1,276.
The hedge fund billionaire Paul Tudor Jones said not too long ago that the price of Bitcoin and Ethereum will be able to move upwards from the current bear market ranges. Check out the latest reports about what he had to say below.
During a new interview that's been recently released, the founder of Tudor Investment Corporation told to CNBC that he believes the US has probably already entered a recession phase or, if not, it will soon enter one.