It's been revealed that there is an Ethereum rival that is preparing for an important rise in price. Check out the latest reports below.
A popular ETH challenger gets ready for a surge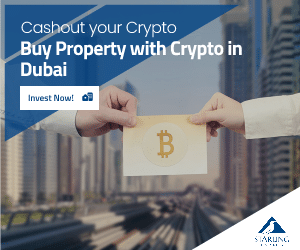 A popular crypto analyst is predicting a surge for a popular Ethereum (ETH) challenger while saying that Bitcoin (BTC) may have already printed this cycle's low.
Pseudonymous analyst Cantering Clark said not too long ago that smart contract platform Solana (SOL) is gearing up for a move that could trigger a strong rally from current prices.
"Just look at the chart. SOL looks like it is consolidating against resistance and compressing to fly… This daily [chart] looks good, and we haven't seen nearly as much mean reversion as I would expect. SOL."
If we take a look at the analyst's charts, we can see that the next major resistance for Solana is around $75.
At the time of writing, SOL is priced at $46.98 – this is showing a nearly 60% upside potential for the Ethereum competitor, according to Cantering Clark.
As for Bitcoin, the trader posits that BTC revisiting its 2017 bull market high around $20,000 and holding it as support on the weekly timeframe could be a fitting bottom signal.
"Crowds, is it possible that Bitcoin really was this simple? Everyone talking about a drawdown that should match prior drawdowns but disregarding the fact that the recent bull market was less intense than priors."
The analyst continued and said this:
"We kind of did revert to a good historical mean regardless."
New crypto predictions are revealed by Raoul Pal
Macro guru Raoul Pal said that he believes with a high degree of certainty that the bottom for the crypto markets is in.
In a new interview with asset management firm Arca, the former Goldman Sachs executive says that the macroeconomic environment that has kept the crypto market bearish for most of the year is beginning to change its course.