A leading crypto analyst has examined a few key factors that – he believes – will conclude whether Bitcoin will reach $100,000 by the end of the year.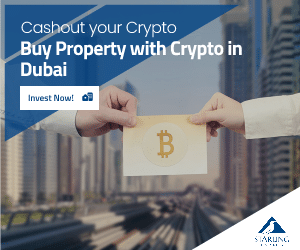 Alex Krüger took it to Twitter to say that a $100,000 Bitcoin price tag in three months is a tough sell considering the Federal Reserve Bank of the United States' bias to reduce the money supply to control inflation. However, if a Bitcoin exchange-traded fund (ETF) is approved, Krüger noted he will immediately change his mind.
"Seeing plenty [of] traders calling for $100,000 by year-end, which makes little sense to me given a hawkish Fed – an ETF approval would change that, though I don't see that happening in 2021. We shall know very soon.
I'll buy BTC at the market on approval," he tweeted.
Krüger also said he is interested in the cryptocurrency market's performance, which he sees as exhibiting 'remarkable strength' amid the stock sell-off: "Crypto assets have been showing remarkable strength in the last two days in view of a continued bloodbath in equity markets, where traders have been looking for reasons to sell. Likely driven by month-end fund inflows."
Despite threats from macro-fundamental factors, the analyst believes that Bitcoin's chart is promising: "If you go by the chart, have to be very long here. If you go by the macro, you have to be wary about the Fed and equity traders fearing a replay of 2018. I'm going by the chart. If for whatever reason BTC sees $41,000 again, think the price will continue lower next time."
Even if Bitcoin prices continue to rise, the environment will be even more favorable at this point to sustain the trend. Thus, the conditions are currently favorable for the first leg of Bitcoin's rally to begin. With current projections in mind, it is possible to conclude that Bitcoin is on track to reach its pre-set ATH.