It has been revealed recently that there are some important whales that are accumulating Bitcoin. Check out the latest reports about the matter below.
Whales accumulate BTC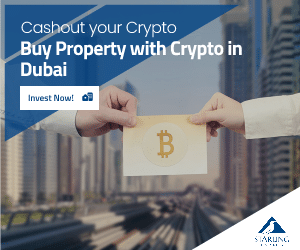 According to a well-known blockchain analytics company, whales have been accumulating Bitcoin (BTC) as the top cryptocurrency remains relatively stable this week after experiencing a surge in price earlier this month.
IntoTheBlock has reported that the number of Bitcoin held in addresses with over 1,000 BTC has reached a new yearly high this week.
As of now, a group of whales is in possession of 7.67 million bitcoins, which is valued at approximately $280 billion.
Bitcoin's current trading value is $36,474. Although this top-ranking cryptocurrency has faced a decline of more than 2% in the past week, it still maintains a growth of more than 29% in the last 30 days.
Moreover, IntoTheBlock has reported that Bitcoin's adoption rate has reached a yearly high of 67.62% this week, in addition to the ongoing accumulation of BTC by the whales.
Explains the firm,
"This metric shows the percentage of active addresses that are newly created and in this case, indicates a surge in new market participants."
According to IntoTheBlock, Bitcoin remains the leading layer-1 blockchain with 960,000 daily active addresses, showing its continued dominance.
Interestingly, Litecoin (LTC), a peer-to-peer payments network, is surprisingly close with 797,000 daily active addresses, indicating a strong and engaged user base.
Ethereum (ETH) comes in third place with 405,000 daily active addresses as per IntoTheBlock.
Bitcoin in the news
Dave the Wave, a pseudonymous trader who accurately predicted the crypto market crash of 2021, has recently expressed optimism that Bitcoin's price could be on the way to a sustainable rally back to its all-time highs.
In a recent post on social media platform X, Dave the Wave shared his analysis of Bitcoin's current price movements, suggesting that there is a possibility of a new push to BTC's current all-time high due to the strength of weekly momentum.