Bitcoin sees a parabolic rise, and it's mostly triggered by FOMO and institutional money that don't stop pouring in the crypto market.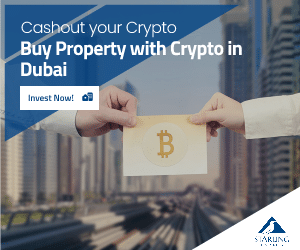 At the moment of writing this article, BTC is trading above $33k after today; it also hit $34,500.
The online publication the Daily Hodl notes that Bitcoin evangelist and blockchain expert Andreas Antonopoulos estimated that an economic crisis in 2021 might not be the best thing that could happen for BTC.
Potential economic fallout after Covid-19 crisis
In a recent podcast interview with Anita Posch, Antonopoulos analyzes the possible economic fallout from the Covid-19 pandemic and the impact of the financial crisis for the price of Bitcoin.
He expects the crisis to the only peak in March, and he also made sure to warn that the way in which this crisis will be dealt with by the government actors, especially the ones in the US will have massive effects.
"I honestly think that before it gets better, it's actually going to get worse. Especially in the US, I think it's going to get a lot worse over the next four months because the real wave of the disease hasn't yet peaked, and it won't peak until probably March…" he said.
He continued and explained that "The economy, especially in the US, but I also think in Europe, the real impact, the economic impact hasn't been avoided. It's been postponed. It's being pushed back, and it was pushed back effectively by almost a year, but it can't be pushed back any further. Every time it gets pushed back, the price we pay is bigger, and the amount of effect that it has on the economy is smaller, so this is not a sustainable approach. I think we have some very, very difficult times ahead of us."
He said that a falling economy and financial disaster would not be the ay in which BTC achieves its maximum potential.
Check out the video above in order to learn more details.