As you can see for yourselves Bitcoin's price is currently tumbling, making a lot of investors freak out. Anthony Pompliano, on the other hand, is dropping some pretty important advice on social media.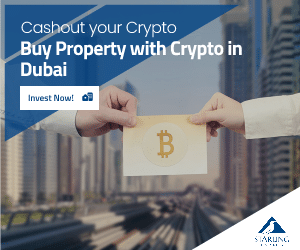 Check out how his thread begins.
Bitcoin is under $30,000.

Here is a quick thread to document what I'm thinking right now and what my strategy is during these price drawdowns.

👇🏼👇🏼👇🏼

— Pomp 🌪 (@APompliano) June 22, 2021
He continues the thread and says the following:
2/ My strategy with bitcoin over the last few years is simple — accumulate as much bitcoin as I can.

The word accumulate is important. That is an action you do with no intention of selling for profit later.

— Pomp 🌪 (@APompliano) June 22, 2021
He also said:
4/ The dollar cost average strategy relies on the idea that "time in the market is more important than timing the market."

This has historically been true in bitcoin. The asset has an annual compound growth rate of over 100% throughout the last decade.

— Pomp 🌪 (@APompliano) June 22, 2021
We suggest that you check out the complete thread in order to see everything that he had to say about the issue.
11/11 So here is what I'm thinking and doing right now:

– Strong belief in bitcoin
– Long term view on asset
– Dollar cost averaging aggressively
– Not worried over short term price
– Plan to hand bitcoin to my grandchildren

Could I be wrong? Sure. I'm not betting on it though.

— Pomp 🌪 (@APompliano) June 22, 2021
PlanB is also extremely optimistic about the price of BTC these days.
What a difference 3 months make!

41% now thinks bitcoin will stay below $100K in 2021 (invalidating S2F model) vs 16% in March (when BTC was $55K). pic.twitter.com/S9PKR8FSnb

— PlanB (@100trillionUSD) June 22, 2021
At the moment of writing this article, BTC is trading in the red and the king coin is priced at $29,433.28.