Bitcoin suffered another strong correction, and at the moment of writing this article, BTC is trading in the red. BTC is currently priced at $46,356.62.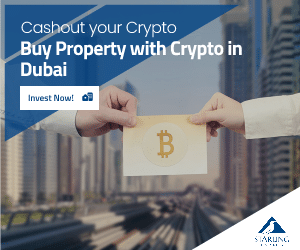 While a lot of investors are panic selling, Anthony Pompliano tells people in the crypto space not to worry. Check out the tweet that he shared on his social media account.
Bitcoin's price has fallen all the way back down to a 50% year to date return in 2021.

Yes, the digital currency is still up 50% in dollar terms in the last 58 days.

Everyone relax.

— Pomp 🌪 (@APompliano) February 28, 2021
Someone said: "Bitcoin made a slight new low into support on a positive divergence. Potential for bullish falling wedge if can break above the upper trend line. Support key to holding otherwise the risk of topping structure that could trigger a corrective target into $31,500 range."
Another commenter posted this: "To those that bought at 58k and weren't fully ready for something like this to possibly occur, please go stick your money in some cds and stay out of crypto."
Someone else said: "Is it possible that it will experience volatility in the price discovery phase and stabilize once it is a mature asset? I would say so."
New Bitcoin prediction is out
Mike Novogratz pushed up his bullish price prediction for Bitcoin. It's been just revealed that in a Bloomberg Technology interview, Novogratz shares that he's witnessing the rising interest of big and institutional investors in the king coin.
"We started seeing one group of investors after another. It was corporates with Square and MicroStrategy, and Tesla. It was insurance companies with Mass Financial and others. It's high-net-worth individuals. It's ETFs (exchange-traded funds)," he said.
we suggest that you check out the video above in order to learn more about what he had to say. Stay tuned for more news.