It's been just reported that Apple is now authorizing NFT purchases in apps. Check out the complete details below.
Apple makes important NFT-related move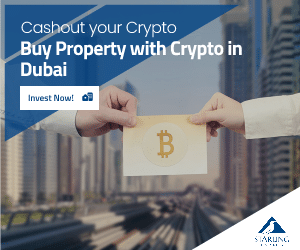 Tech titan Apple is reportedly allowing purchases of non-fungible tokens (NFTs) in its App Store marketplace, new reports say.
A report from the tech outlet The Information stated not too long ago that Apple is requiring NFT sellers on its mobile marketplace to use the App Store's in-app payment functionality, which charges a 30% commission.
More than that, it's been revealed that Apple's in-app payment system requires users to pay with fiat currency instead of crypto.
Reporter Aidan Ryan stated not too long on Twitter that many startups are limiting functionality within their apps to avoid the 30% fee.
"Apple has told startups it must sell NFTs through in-app purchases, forcing many startups to limit functionality in apps to dodge fees up to 30% of the transaction, even when the startups are only facilitating the trades."
We suggest that you check out more details in the official data and the online publication the Daily Hodl.
Crypto and NFT interest continues to rise
According to Pascal Gauthier, CEO at Ledger, in spite of the bear market there is a lot to be optimistic about in the crypto and Web 3 space, according to the latest reports coming from Cointelegraph.
The future for crypto remains extremely optimistic.
That's according to the CEO of Ledger, Pascal Gauthier who sat down with Cointelegraph in his home country, France.
Gauthier has been working at Ledger for 8 years, and he just explained that the recent downward price action in Bitcoin has not brought interest in crypto to a standstill:
"Bitcoin might be down, but people are buying NFTs and you know, they're participating in communities."
Stay tuned for more news from the crypto space and make sure to check out the market as well.