Ethereum has been making a lot of headlines lately, and there are a lot of reasons for this. The main one is the Merge which is scheduled to take place next month, and everyone in the crypto space cannot wait for the upgrade.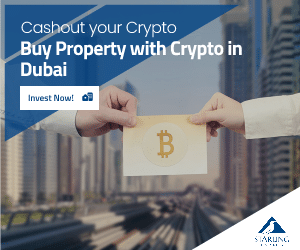 Check out the optimistic predictions about the crypto below.
New ETH prediction is out
Former BitMEX CEO Arthur Hayes said that Ethereum (ETH) is likely primed for a corrective move in the coming weeks regardless of the outcome of its upcoming update.
In a new blog post, Hayes said that if The Merge is unsuccessful, the leading smart contract platform could witness a sharp decrease in price.
"If The Merge is unsuccessful, the dump will be quick and vicious given the market's high expectations versus the objective reality…."
Price and deflation
He continued and said this:
"There will be a negatively reflexive relationship between the price and the amount of currency deflation. Or, to put it another way, there will be a positively reflexive relationship between the price and the amount of currency inflation. Therefore, in this scenario, I believe traders will either go short or choose not to own ETH."
Hayes also stated the following:
"There is a floor to this relationship in that the network is the longest operating decentralized network. ETH hit a very large market cap without a merge narrative. The most popular DApps [decentralized applications] are built using Ethereum, and Ethereum also possesses the largest number of developers of any layer-1 chain."
As the online publication the Daily Hodl notes, in this scenario, Hayes says he doesn't envision Ethereum dropping lower than the $800-$1,000 range.
ETH is trading at $1,857 at the time of writing.
Stay tuned for more crypto prediciotns about your favorite coins and make sure to keep your eyes on the market.