Around the Crypto World November 16, 2017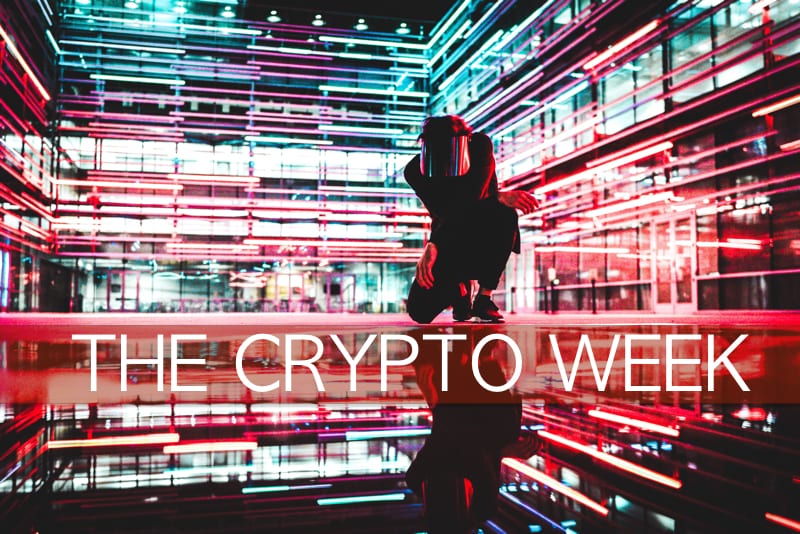 Bitcoin (BTC)
Chief Financial Officer (CFO) of Square Sarah Friar went on Mad Money to talk with Jim Cramer @JimCramer about Square's move to now let users purchase, sell, and store Bitcoin in the Square app. Jim Cramer seemed to think this was great news announcing, "Bitcoin Lives!" and referenced CME decision to create a futures market which was discussed yesterday. Carlos Quintanilla seemed to agree saying the decision was "Seminole".
mailto:
Square's decision to get into #bitcoin is "seminal", says @jimcramer — a move ostensibly backed by heavyweight board members like David Viniar & Mary Meeker:@CNBC $SQ https://t.co/m9POZZcuss

— Carl Quintanilla (@carlquintanilla) November 15, 2017
So far Square's decision is limited and does not allow sending Bitcoin between users. Square does not release the total number or POS merchants but analyzing it's transaction based revenue gives an idea how big the business is. The most recent Quarterly filing SEC 10-Q for the quarter ending September 30, reveals quarterly revenue of $510 million dollars and grew 31% year-over-year. Bitcoin represents a $100 billion market cap and one of the drawbacks is having a trustworthy market to store, buy, and sell coins. Square may just offer that market. See Square's CFO discussing in the video below.
Monero (XMR)
In a marriage made in heaven, or perhaps jail, you can now mine Monero to help bail those less fortunate out of jail. Vice announced today a new charity called Bail Bloc that allows computer owners to dedicate a percentage of CPU power to hashing Monero to raise funds to help people pay bail. The non-profit estimates that if 5,000 people dedicated 10% of CPU power for 12 months they could generate $151,000 and help to bail out 2,000 people in jail awaiting trial. This is being done in conjunction with The Bronx Freedom Fund which estimates 90% of those bailed out report to court as ordered.
Ethereum (ETH) and Bitcoin (BTC)
The London Block Exchange launched today and is led by Benjamin Dives @benjaminedives who lists himself as a blockchain expert and entrepreneur and ran several online businesses. The co-founder Jono MCleod and Executive Chairman Adam Bryant each spent 20+ years in investment banking with Credit Suisse, JP Morgan Chase, Barclays, and RBS between them. They plan to allow spending only from stored Bitcoin (BTC), Ethereum (ETH), Ripple (XRP), Litecoin (LTC), and Monero (XMR) with plans to add more coins in the future. Spending is via Debit Card backed by Gibralter based Wavecrest who also backs other Bitcoin only based debit cards Xapo, Advcash, Cryptopay and many others. Wavecrest currently only issues cards to EU residents. The London Block Exchange is the first debit based card to allow use from coins other than Bitcoin.
Bitcoincash (BCH)
Down nearly 20% at time of writing, BCH continues the decent from all time highs reached November 11th. Meanwhile Bitcoin (BTC) is up nearly 7% at $7446 on Coinbase. Bitcoin Gold (BTG) has settled to near the ICO launch price at $179 after reaching $500 November 12th. BTG though still has issues as most markets have no idea what the market cap is due to the large pre-mine by developers.
Iota (MIOTA)
Up over 17% today placing #7 by market cap in the crypto world. There appears to be something brewing between Iota and Fujitsu with possible rumors of news coming in December. This may be the stimulus to the recent run-up in price. Buying coins prior to any rumored announcement isn't easy though. First purchase BTC/ETH/LTC on coinbase. Send to Binance and trade for Iota. Then hope it goes straight to the moon.