Around the Crypto World November 22 – Coinbase, XMR, DASH, Ripple, POWR, HShares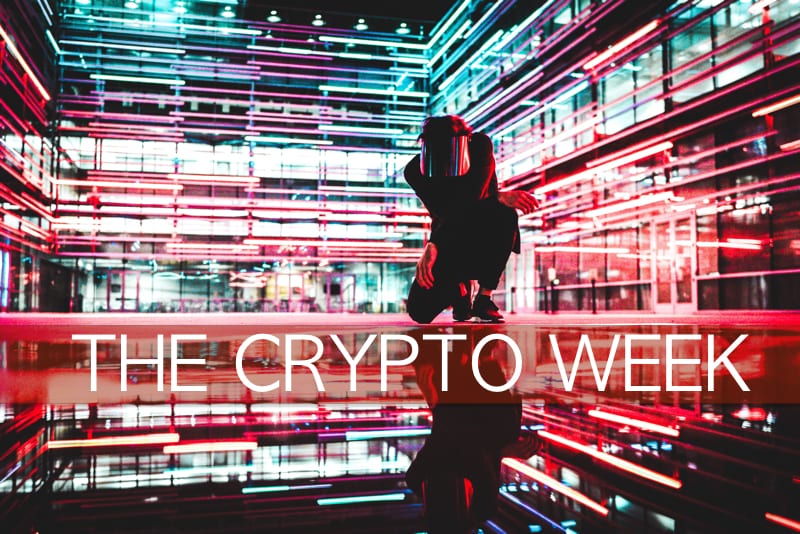 Huge news here with Coinbase good for Ripple (XRP)?
Coinbase announced on CNBC that it is looking to add multiple coins in 2018 although did not get very specific. Just guessing but look inside the top 10 for contenders. Bitcoin (BTC), Ethereum (ETH) and Litecoin (LTC) already included this leaves the most likely candidate as Ripple (XRP) with the recent news of American Express picking up the technology for transactions.This is not exactly a reach to make this call for the #4 currency but it makes a ton of sense. Bitcoin cash is too volotile. Dash was created by or with the largest seller of ASICs (Bitmain) who are generally considered the cryptocoin devil. Monero is too private for an exchange like Coinbase and the US government. Ripple currently has a near $10 billion market cap and would provide lots of volume for Coinbase to rap the fees from trading. Look for an announcement not long after the new year.
Dash making D3+ buyers stop crying for a few minutes
If you are an owner of a D3+, sorry. Hopefully it works out for you, especially if you paid at or above retail and have not taken delivery. To follow the woes of owners, head over the the very active and at times angry D3 thread at Bitcointalk.
Fantastic quote @maxkeiser 👀👏@Dashpay has a clear roadmap to 400MB block sizes & custom masternode hardware to compete with Visa & Mastercard volume of transactions.#Dash is digital cash & our true rival is the legacy banking system not #BTC
Source: https://t.co/bbGHZM3xHf pic.twitter.com/ZbPK2yG2uZ

— Mark Mason (@markdavidmason) November 20, 2017
The bump today is connected to the change updated block size and keeps DASH on the path to 400mb. This is important for scaling and very technical details that I won't bore you with. What you care about is the 20% gain since yesterday. Profit taking might be coming from the D3 owners though looking for some return on investments before the next wave of Baikal miners or Innosillicon A5's hit the market in the next month. The A5 is nearly twice as fast as a D3 for those traders that do not follow mining.
Speaking of, there is a HUGE amount of hashing power going to hit DASH over the next 1-2 months. This is going to lead to some instability and volatility and miners rush to lock in profits. There should be some buying opportunities to be had if you believe in the long term success of DASH.
Power ledger (POWR) nearly doubles
After securing a $2.6 million grant from the Australian government the good news keeps rolling for Power Ledger and its investors. Not to be outdone the Assistant Minister for Cities and Digital Transformation announced an $8.6 million grant for a project backed by Power Ledger. Australians seem to love their solar projects.
The market cap is still relatively small for a coin that is receiving the backing of federal, state, and local governments. We do not track every coin but of the top 100 we are not familiar with another block chain based coin that is backed by a government. We love to toot our own horns, if you got in when we mentioned it here then share some profits with us because you are up nearly 80%.
Hshare (HSR) falling since ICO
This coin puzzled me from the start. IT had a huge PRe-mine (15% of total supply) and a 25% pre-ICO making 40% of the total volume already locked up for people when it went live. Somehow it managed a value near $25 at launch and has a short bump when people saw it suddenly in the top 30 by market cap. It has since fallen steadily as a result of likely money grab by those given coins discounted early or pre-mined by the dev team. Either way the chart is not pretty and only getting worse. Hopefully some good news in the future for early investors. 
 Thanksgiving Holiday – maybe from Tokyo
I will be on a short holiday to Tokyo over the holiday. I may get an update done at the airport or may not. I will do my best to keep by growing readers updated with news I am tracking over the weekend. Have a safe holiday and thanks for helping cryptogazette.com grow!!