It's been just reported that there's massive chaos and confusion among bank customers. JPMorgan Chase and Citibank decided to abruptly terminate some accounts. Check out the latest reports about the matter below.
Banks bring chaos among customers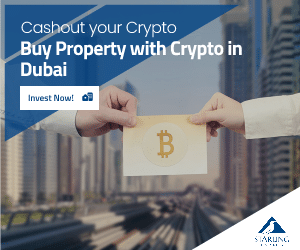 A recent report has accused JPMorgan Chase, Citibank, and the US banking system in general of engaging in a systemic "exiting" process that abandons loyal customers.
Nearly 200 former Chase customers have filed complaints with the New York Times, claiming that their accounts were wrongfully terminated, causing financial chaos and confusion.
The account terminations are linked to a broad bureaucratic security process designed to prevent criminal activities such as fraud, terrorism, money laundering, and human trafficking.
However, the closures are also causing financial distress to honest people and businesses, as banks often take weeks to send account balances after termination.
It seems like the number of sudden account closures is increasing, but banks are not obliged to disclose information about how frequently they shut down accounts or how many mistakes they make.
According to JPMorgan Chase spokesperson Jerry Dubrowski, the bank is abiding by the law and most of the account closures that are related to "de-risking" are reasonable.
"We act in accordance with our compliance program, consistent with our regulatory obligations. We know that can be frustrating to clients, but we must follow those obligations…
The vast majority of closures are correct, consistent with the regulatory obligations we are required to follow."
JPMorgan has been accused of discriminating against customers based on their religious or political beliefs.
Attorneys general from 19 states wrote a letter to the bank's CEO Jamie Dimon in May, alleging that the bank violated its own policies on equality by closing accounts.
Citibank is also mentioned in the article. An interview with a former customer, Caroline Potter, reveals that her account was abruptly closed by Citibank without explanation.
Potter suspects that the account was closed because her husband's company was acquired by a cannabis industry organization.
However, Citibank has not provided her with any explanation to this day. Potter describes a secretive department within the bank that nobody outside of it seemed to know about.
Citibank has declined to comment on the case. According to a comprehensive report by Reuters, banks have been increasingly submitting suspicious activity reports (SARs) to the government.
The number of submissions has risen from 2.5 million in 2020 to 3.0 million in 2021, and further increased to 3.6 million in 2022. It is not mandatory for banks to inform their customers about the filing of SARs.
The Banking Policy Institute states that only 4% of SARs reported to law enforcement by banks lead to follow-ups, and a very small fraction of the follow-ups result in arrests and convictions.
Stay tuned for more reports about this concerning matter.