The mass adoption of Bitcoin has been one of the main goals that the crypto industry has set.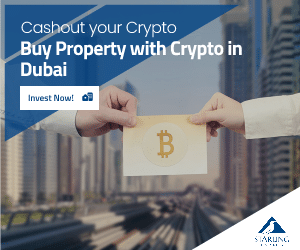 There have been a lot of moves in this direction made and they will definitely continue.
El Salvador's decision to adopt Bitcoin
Bank of America (BofA) which is one of the largest banks in the US, believes El Salvador has a lot to gain from its decision to adopt Bitcoin.
The online publication the Daily Hodl noted that in a report shared by El Salvador's President Nayib Bukele to a state-owned publication, BofA highlights the four key benefits of the country's Bitcoin adoption.
4 benefits of BTC adoption
The bank said that remittances are making up a large 24% chunk of El Salvador's gross domestic product (GDP).
The financial giant is citing info from the Bank for International Settlements (BIS), noting that roughly 10% of the remittance money is lost to financial intermediaries.
"Using Bitcoin for remittances could potentially reduce transaction costs compared to traditional remittance channels. The idea is that Bitcoin could be used as an intermediary for the cross-border transfer so that dollars are converted to Bitcoin by the sender and then converted back to dollars domestically by the receiver…" according to the notes.
The data continues and says that "If using Bitcoin indeed lowers transaction costs, then from every dollar that the Salvadoran diaspora sends home, a greater portion of that dollar could be received by its recipients."
More than that, BofA says Bitcoin can enable the digitization of financial services, bringing more financial accessibility to the country – just in case you did not know, 70% of its adult population is unbanked.
Adopting Bitcoin also potentially brings greater consumer choice to El Salvador – this is another benefit for the country.
"One could make the case that adopting Bitcoin as legal tender is about giving more choice to consumers, embracing innovation and doing more business with American companies."
BofA also said that bringing Bitcoin to El Salvador could enable the country to receive more business from US-based firms and it could also attract more BTC miners to the country.
Back in June, El Salvador became the first country in the world to adopt BTC as legal tender.