It's been just revealed that the banking collapse in the US is triggering a smart money move to Bitcoin. Check out the latest reports about this below.
Money flowing into BTC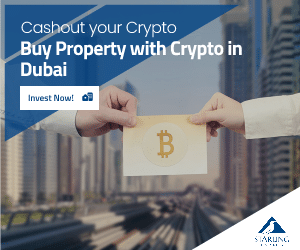 MicroStrategy founder and executive chairman Michael Saylor believes that the banking crisis is great for Bitcoin (BTC).
Saylor says in a new interview on the David Lin Report that the flagship crypto asset is attracting "smart money" amid a currency and banking crisis.
"The meltdown in banks and the meltdown of currencies is driving a stampede of smart money to Bitcoin."
He believes the fact that the loss of confidence in the existing monetary system is what is making "commodity monies" such as gold and Bitcoin attractive.
"If you lose confidence in the currency, the banks, then you lose confidence in fiat currency as money. And therefore the money is dying. It's obviously dying in Venezuela, it's obviously dying in Argentina. But it's dying everywhere in the world even in the United States and in Western Europe."
He continued and said this:
"So when you lose confidence in the money then you start thinking about commodity monies. If I can't trust the bank, if I can't move the money cross-border and if the currency is losing value every year or every month, then I start thinking about commodity monies."
He also believes that Bitcoin is perfectly suited as commodity money compared to gold and other commodities.
"All the other forms of commodity money, they're not fast, they're expensive to maintain, they are physical, they're fragile, they're non-fungible, the fees are exorbitant."
He stated the following as well:
"So if the world's struggling for a solution to commodity money, Bitcoin is the king commodity. It's better than every other physical commodity because it's digital. Which means I can carry it in the palm of my hand. Try carrying 125,000 barrels of oil in the palm of your hand."