It's been just revealed that the banking crisis in the US could trigger a boost in the crypto markets. Check out the latest reports below.
US banking crisis could boost the crypto markets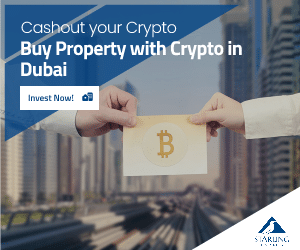 A popular crypto analyst is optimistic that Bitcoin (BTC) and other crypto assets could resume an upward trajectory if the US banking crisis worsens.
Pseudonymous analyst DonAlt said recently via the TechnicalRoundup YouTube channel that the US banking crisis offers a bullish narrative for the crypto market.
"We do have a few narratives that are actually bullish… in particular the banking narrative where we have a bunch of smaller banks, but also quite a few big ones in America, struggling.
And that's the use case for Bitcoin in a nutshell…"
He continued and said the following:
"Bitcoin is the poster child for any of that. So it should technically do well when banks do not. It's as simple as that…
If banks eat shit in a way where the entire world and the company economy doesn't collapse, you're going to do well in crypto most likely."
According to the pseudonymous crypto analyst, Bitcoin would be trading lower from the current levels were it not for the US banking crisis.
"That's the narrative that is kind of making the bearish play harder. Because I think if we didn't have that narrative, we would have been at $26,000 – $27,000 already."
New warning about the future of the US and global economy
Macro Investor Bert Dohmen just issued a dire warning on the future of the US and global economy.
In a new interview with Stansberry Research, the founder of Dohmen Capital Research says anyone who believes the banking crisis is over is engaged in wishful thinking.
"We have three of the biggest banking failures in US history within six days and everybody's pretending this is a one-off event that won't happen again." Make sure to check out our previous article in order to learn more details.