XRP and Ripple have been in the spotlight a lot lately due to all kinds of achievements and the momentum seems to continue.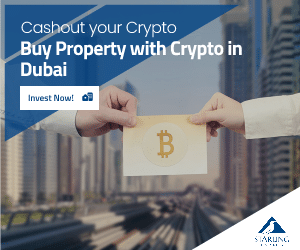 It's been revealed that crypto analyst and influencer Ben Armstrong said that he's finally jumping on the XRP bandwagon.
XRP to become more popular
In a new video, Armstrong told his YouTube subscribers that he believes XRP is becoming a beacon that retail traders could use to rally against the establishment.
"If we look back at what happened with Wall Street Bets and Dogecoin (DOGE), it was a financial protest. What we're seeing right now with XRP in all reality is a protest of the SEC (U.S. Securities and Exchange Commission), and it is a protest of the status quo," he said.
Back in December 2020, the SEC officially filed a lawsuit against Ripple and said that XRP was unregistered security upon its launch and remains a security to this day.
Ripple's battle with the SEC has been intensifying during the past few days and Ripple marked an important success.
"I think I'm starting to see a path for victory for Ripple…" he said.
He said: "Now, the Ripple law team has been given access to see some internal memos of what the SEC has been saying about XRP for years. I think this is really big because ultimately, we could see Ripple win… What we're seeing is the judge over this lawsuit, she is not putting up with any BS from the SEC. I think that's massively huge."
He also said: "The SEC has come out and said, 'Excuse us. Ripple is the one on trial, not us.' But that is not what we're seeing right now. In reality, the SEC is on trial here. It is on them as the burden of proof to show that Ripple did something wrong."
Stay tuned for more news.