Cryptocurrency users are searching for quality ​virtual private networks (VPNs) to protect them as they buy and sell their digital assets, as hackers' eyes follow blockchains and pose some danger. This post shows you how to buy seamless, cheap, and highly secure VPNs using virtual assets such as Bitcoin (BTC), Ethereum (ETH), and Ripple (XMP).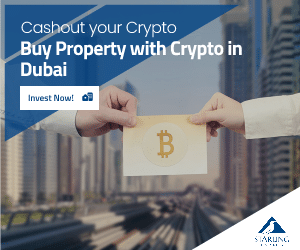 One of the most important reasons Internet users look for VPNs is to improve their privacy and hide their IP addresses, which keeps them away from hackers' eyes and other kind of unwanted attention. Numerous VPNs on the market offer basic features for free but require payment to allow you access to premium features.
While privacy is the primary function required when it comes to VPNs, payment options such as bank cards, PayPal, and so on leave traces that could lead back to you, which is exactly the opposite of what you want. Digital assets usually hide transactions that complete the privacy picture provided by VPNs, enabling users to pay with no traces to link back to them.
In addition, centralized entities are vulnerable to hacks that could expose your credit card and personal information. On the other hand, crypto payments solve this issue by offering the alternative, which keeps these details safe and private.
How to Choose the Best VPN to Buy With Bitcoin
We will list some of the best VPNs​ that accept cryptocurrency purchases, but before, here are some of the most important things to check before making a purchase:
The VPN service provider should offer a cryptocurrency payment option

The VPN service should not store any logs of online activity or payment transactions

The VPN has to provide strong encryption and IP leak protection

The VPN should use shared dynamic server IP addresses to maximize the anonymity

The VPN has to have a constant and engaging customer support team

Also, check the speeds, number of countries it has servers in, and the price of the VPN
3 Best VPNs to Buy With Cryptocurrency
NordVPN
NordVPN is one of the most popular and secure VPNs out there today, providing strong AES-256 encryption, native OpenVPN support, and has more than 5000 servers across 70 countries. The platform supports purchases in Bitcoin (BTC), Ethereum (ETH), and XRP, and offers two payment gateways, namely BitPay, and Coinpayments.
[Image Source: NordVPN]
This VPN is Panama-based, which gives the company some autonomy over government control, making sure your data is safe and secured on the platform. NordVPN also has a SmartPlay DNS that streams movies and games incredibly fast and easy, and its regular speed is 55 Mbps.
NordVPN is compatible with Windows, macOS, Android, iOS, Android TV, Linux, Chrome, and Firefox, and offers multiple payment options, including credit card, PayPal, AmazonPay, Sofort, prepaid card, Google Pay, and iTunes.
Price: $4.08 – $13.95
ExpressVPN
ExpressVPN is currently one of the most used VPN platforms on both mobile devices and desktops. The service provides BTC, ETH, and XRP payment options via BitPay, allowing users to purchase the subscriptions in a private and anonymous manner.
[Image Source: ExpressVPN]
The VPN uses high-security protocols by encrypting the IP addresses using AES-256 encryption, which is ideal forward secrecy and complete leak protection. ExpressVPN is compatible with Windows, macOS, iOS, Android, Linux, and particular Wi-Fi routers.
It also offers DNS leak protection shared IP addresses, and keeps no traffic logs, has a customer support team available 24/7, and offers a 30-day money-back guarantee.
Price: $6.67 – $12.95
CyberGhostVPN
CyberGhostVPN has a clean, interactive, and easy-to-use inteface, which is perfect for users just starting on their privacy journey. In spite of its easy features, the platform doesn't settle when it comes to security or users' privacy, as it offers a 256-bit encrypted service.
[Image Source: CyberGhostVPN]
The VPN uses a military-grade encryption system and leak protection to keep both your IP addresses safe and private. CyberGhostVPN also uses SmartDNS, which offers fast streaming services on numerous channels and websites, with an overall speed of 47.69 Mbps. In addition, it keeps no logs data and has a 45-day money-back guarantee on all purchases, including those made with Bitcoin.

The downside of this service is the fact that it is not available in some regions, including China, although it has more than 3,500 servers in over 90 countries, and only accepts Bitcoin as the cryptocurrency payment option.
Price: $2.81 – $13.47
Conclusion
On our list of top VPNs that provide users with cryptocurrency payment options, each service offers different and unique functions to the other. If the cost is not an issue, we recommend you to use either NordVPN or ExpressVPN considering the security and privacy level, and options they offer.
​For fast connection speeds and transactions, CyberGhostVPN and ExpressVPN are the best, with the former also providing a user-friendly mobile application. However, no matter which VPN using cryptocurrency payment options you end up purchasing, always remember to check the no-logs policy.