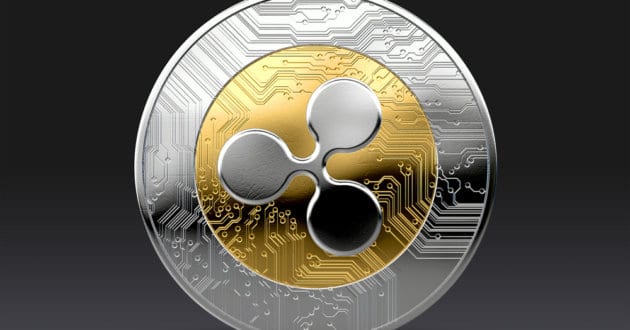 Ripple (XRP)  – In the spate of attacks coming from those who pitched their tents behind Coinbase and ripple over the recent rumour that Coinbase is planning to include Ripple on their platform, there has been a continuous demand for analysis of the one who needs each other the most.
Coinbase, despite the call from observers to include Ripple on its platform, again dashed Ripple enthusiasts' hopes after it said there is no plan to include XRP on its platform, at least for now.
The question of when XRP would be added and why it has not been added flooded social media, generating a wide attack from ardent supporters of the coin. Remember recently that Coinbase, a reputable exchanger based in United State, which happens to be the most used crypto-exchanger with over 10 million customers, and having the most respected virtues among supposed equals, has said it is planning to add some coins to its base this year.
The furor of which coins it plans to add first came to limelight after the statement, making analysts to do exegesis in favour of Ripple. One point worth noting is that Ripple and those altcoins in top 10 of Coinmarketcap have the potential of being added to the platform very soon.
When Coinbase added Bitcoin Cash, the veto power of Coinbase reflected in the folk's value, with a surge in price to an appreciable level. The information made the price of Bitcoin Cash to soar to over 30 percent, from $2,800 to $3,800 per coin.
It is not out of it to think Coinbase may not add a top altcoin, however, there is high tendency it adds top coins despite the fact that the coin to be added is still out of our sight.
Let us observe it from this end, what are Ripple and Coinbase going to benefit from each other?
From last year till date, Ripple has been leveraging connections from far and wide, canvassing for supports and collaborating with different banks, especial topnotch financial companies from around the world. The altcoin has jumped ahead of others and now has numerous functionalities that are adding feathers to its shoulders. Its wide acceptance in Asia, Middle East, and Europe raises an eyebrow in the cryptocurrency world. No one is baffled or thinking of its future falls but rise.
As an ardent observer of cryptocurrencies, I have saluted Ripples on many occasions, and hope the cryptocoin, going by its daily development, will perform wonders this year. Adding Ripple to Coinbase will add more patronage to Coinbase since there are many holders of XRP waiting to see it been added to the platform.
While we say Ripple is awesome, does that mean there is nothing it will benefit from Coinbase?
A relationship of Ripple and Coinbase is an avenue for former to make lifetime success. I am aware of Ripple's development and still understands that some platforms, around 150,000 stores now have Ripple integrated with them after Bitit marketplace, a known rival of Coinbase, added it to its market. However, all this have not added a major boom to the cryptocoin like the rumour of Ripple being added to Coinbase, which saw the altcoin rise by over $1 in less than 24 hours. Wow, what an awesome improvement aided by just a rumour! Are you wondering? No wonder people are pleading that Ripple be added to Coinbase.
Aside all these, if Ripple is added to Coinbase, it has to be automatically listed on GDAX, for the fact that Coinbase owns GDAX.
Ripple's relationship with Coinbase is a sign of credibility that must not be looked down upon. Before investors, it means Ripple is now a market and household name in the cryptocurrency world, and this will make it rise day in day out. If Ripple was added to Coinbase, markets would have danced in favour of the altcoin, providing a big credibility boost for Ripple. Less than 24 hours after the rumour was quashed with just a tweet by Coinbase, the price dropped drastically. This is an affirmation to the potential of the Coinbase in raising the price of Ripple in the coin market.
Now let us discuss this, if the rumour came out to be real the following day, what would have become of Ripple, this month? I leave you to answer this boiling question.