Binance just admitted the mistake of storing the crypto assets of its users in a collateral wallet. Check out the latest reports below.
Binance admits the latest mistake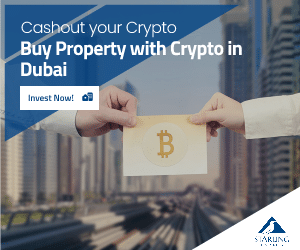 It's been just revealed that the world's largest crypto exchange by volume is publicly addressing what it says is a mistake in handling customer assets.
A brand new Bloomberg report explains the way in which Binance said it mistakenly kept collateral for Binance-issued tokens alongside customer funds in the same wallet.
It's important to know the fact that Binance keeps reserves for tokens it issues, called Binance-peg tokens (B-tokens), in a digital wallet labeled "Binance 8."
According to a listing on Binance's site, "Binance 8 also holds some customer assets. The wallet's reserves are also significantly higher than the number of B-tokens issued by Binance, which suggests that the collateral is being intermingled with customer assets instead of being kept in separate storage," says the online publication the Daily Hodl.
Binance spokesperson addressed the issue and said the following:
"'Binance 8' is an exchange cold wallet. Collateral assets have previously been moved into this wallet in error and referenced accordingly on the B-Token Proof of Collateral page… Binance is aware of this mistake and is in the process of transferring these assets to dedicated collateral wallets."
It's also important to note the fact that the Binance spokesperson also said that despite the mixup, customer assets have been, and continue to be, held on a one-to-one basis.
Binance in the news
According to new reports, we also addressed a few days ago another important issue that involves Binance. Here are the most important details below.
Binance brought a temporary explosion for Ethereum staking altcoin.
An altcoin staking project built on Ethereum (ETH) is exploding in value. This came right after a surprise listing on the world's largest crypto exchange, Binance.
According to the latest report coming from the online publication the Daily Hodl, Binance abruptly announced listing Rocket Pool (RPL) on the exchange's Innovation Zone. Just in case you didn't know, this is a trading space dedicated to crypto assets more prone to price volatility. Check out our previous article in order to learn more details about all this.