It's been just reported that Binance brought a temporary explosion for Ethereum staking altcoin. Check out the latest reports about all this below.
Altcoin staking project built on Ethereum explodes in price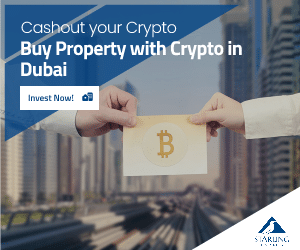 An altcoin staking project built on Ethereum (ETH) is exploding in value. This came right after a surprise listing on the world's largest crypto exchange, Binance.
According to the latest report coming from the online publication the Daily Hodl, Binance abruptly announced listing Rocket Pool (RPL) on the exchange's Innovation Zone. Just in case you didn't know, this is a trading space dedicated to crypto assets more prone to price volatility.
"Rocket Pool is a decentralized Ethereum staking pool intended to lower capital and hardware needs to stake on ETH 2.0. The RPL token is used for governance and collateral," the notes reveal.
On the day Binance announced the listing, the token shot up in price by about 60%, from the day's low of about $30 to a high of $47.59.
"The value of RPL has since dipped, changing hands at $33.10 at time of writing. Binance's listing comes about a month after top US crypto exchange Coinbase announced it was listing RPL."
Binance in the news – FTX and Binance involvement
Check out the latest reports about FTX what its former CEO says about the crypto exchange Binance.
Disgraced FTX founder Sam Bankman-Fried says the head of rival exchange Binance contributed to setting off the demise of his crypto empire.
In a post to Bankman-Fried's Substack titled "FTX Pre-Mortem Overview," the 30-year-old says that there are more factors that have caused the collapse of the Bahamas-based FTX exchange.
Those factors include the mismanagement of sister trading firm Alameda Research, the crypto bear market and a deliberate move by Binance CEO Changpeng "CZ" Zhao.
Stay tuned for more news, and make sure to check out the previous article in order to learn ore details about this.