Binance CEO Expects A Massive Crypto Bull Run Sooner Or Later – Institutional Interest Could Be The Catalyst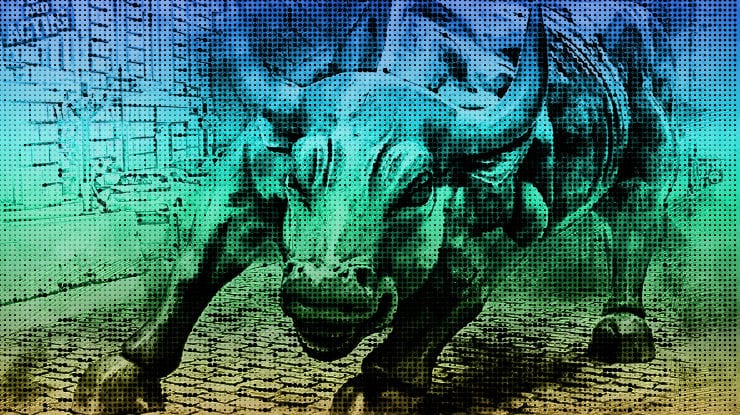 CEO of OnChain Capital Ran NeuNer discussed crypto-related subjects with various important names from the industry.
The most exciting subject that was addressed involved the next crypto bull run that people can expect.
He spoke with highly famous guests including Roger Ver and Gabor Gubacs from VanEck, but probably the most interesting discussion was the one with Binance CEO ChangPeng Zhao.
Potential catalysts for a massive bull run
They discussed future plans that Binance has, and NeuNer asked Zhao at one point what are the factors that could trigger the next important bull run in the crypto space.
Zhao said that the question is not a simple one and he said that he could not just name a factor that would trigger this.
After that, Zhao also recalled that back in 2016 there was no one, not even him, how could predict that ICOs would enjoy a period of such growth which triggered the widespread FOMO with retail investors during the last year.
He also highlighted the fact that the cooling of the ICOs is not a bad sign, but on the contrary, a healthy one which makes project actually develop more high-quality services, products and tokens in order to stimulate investors' interest.
Institutional investors may be the trigger for the next bull run
Zhao noted that increased interest in crypto coming from institutional investors could be the factor that can trigger the long-awaited bull run.
The launch of institutional products and stablecoins, Bakkt and Fidelity Digital Assets are extremely important achievements that can light the way for more similar startups.
Zhao's conclusion was that something would definitely trigger a bull run, "sooner or later."
Zhao's Binance has recently revealed the plan to set up a branch for their operations in Uganda.
The exchange's move was seen as really exciting and also as a much-needed strategy for the development of the African crypto sector.
Latest reports
revealed that
Binance
Uganda managed to gain 40,000 new sign-ups and this, only in the very first week since its launch.
Roger Ver
Know affectionately at 'Bitcoin Jesus', Ver was an early investor and promoter of Bitcoin. While one of the five founders of the Bitcoin Foundation, in 2017 Ver was an avid supporter of the Bitcoin hard fork to create Bitcoin Cash. Ver was central to opposing Bitcoin Cash's hard fork in 2018 (creating Bitcoin SV), and has recently taken to Facebook, giving away BCH to encourage adoption.
An experienced finance writer for more than 10 years, active industry watcher, and gadget enthusiast.
CEX.IO
Coinbase
Binance
Lasted news