Accoridng to the latest reports, it seems that the audit that the crypto exchange Binance released is not too meaningful. Check out the latest reports about this below.
Binance audit is not too meaningful according to new reports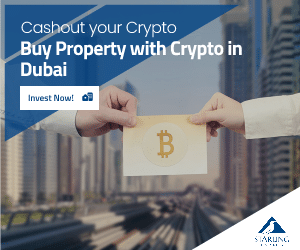 The online publication the Daily Hodl notes that the hedge fund manager Michael Burry, who is known for being one of the first investors to foresee and profit from the collapse of the housing market in 2007, says the recent audit on Binance's proof of reserves carries zero weight.
Not too long after the implosion of FTX, centralized crypto exchanges have been scrambling to provide proof-of-reserves reports. All these moves aim to confirm that a platform's reserves match its clients' assets.
The Big Short investor said recently that crypto is a relatively new asset class and that auditors are still learning the ropes.
"This is the problem. In 2005 when I started using a new kind of credit default swap, our auditors were learning on the job. That's not a good thing. Same goes for FTX, Binance, etc. The audit is essentially meaningless."
It's also important to note the fact that all these comments come after news that Binance's auditor, Mazars, decided to halt its services over concerns that market participants may not fully grasp the content of their reports.
Mazars stated the following:
"Mazars has paused its activity relating to the provision of 'Proof of Reserves Reports' for entities in the cryptocurrency sector due to concerns regarding the way these reports are understood by the public."
Binance's reserves compared to FTX's
The chief executive of on-chain insights platform CryptoQuant says that despite the current rumors surrounding Binance, the exchange's stablecoin reserves still look quite different than FTX's did prior to its collapse.
Just in case you don't know, Ki Young Ju is responding to a Reuters story that broke earlier this week reporting that Binance and its CEO Changpeng Zhao are under federal investigation for potential money laundering violations.
Check out our previous article for more details.