It seems that the threats that Binance is facing are not impressing people who are using the exchange these days. Check out the latest reports about this below.
Binance customers are not withdrawing funds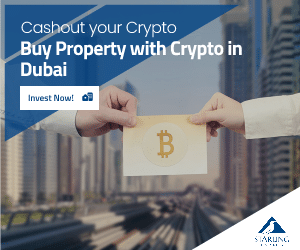 It appears that the lawsuit filed by the Securities and Exchange Commission against Binance, the largest crypto exchange by trading volume, has not had a significant impact on its customers.
According to the information provided by Ki Young Ju, the CEO, Binance experienced a significant outflow of 10,000 Bitcoin (BTC). This withdrawal total is the highest recorded for the year 2023.
Ki Young Ju suggests that the outflow appears less significant when examining a broader time frame.
Hourly Binance $BTC Reserve. 4k BTC flowed out so far but that's normal. pic.twitter.com/sTovGXY6uc

— Ki Young Ju (@ki_young_ju) June 5, 2023
According to Julio Moreno, who is in charge of research at CryptoQuant, he has observed that Binance's Bitcoin Outflows-to-Reserves Ratio is still at a low level.
Just in case you don't know what happened to the exchange, well, take a look below.
SEC just sued the crypto exchange and its CEO
The SEC and Binance news today is extremely bullish for Bitcoin 🚀

btc price dropping is a perfect example of why 95% of traders lose money…

the SEC confirmed that Solana, Cardano and 99% of other cryptos are securities

which means when exchanges like Coinbase are forced to… pic.twitter.com/Ir4ktK1D0s

— Crypto Tea (@CryptoTea_) June 6, 2023
The SEC has accused Binance.US, which comprises BAM Trading and BAM Management, of engaging in manipulative trading and failing to maintain sufficient surveillance on their platform.
"And Defendants BAM Trading and BAM Management defrauded equity, retail, and institutional investors about purported surveillance and controls over manipulative trading on the Binance.US Platform, which were in fact virtually non-existent."
The SEC has accused Binance and Zhao of exploiting ambiguous regulations to mix customer funds, sometimes with the involvement of Merit Peak Limited, a company allegedly under the personal control of Changpeng Zhao.