Binance is dropping new announcements via Twitter amidst the crypto meltdown following the latest FTX-related reports. Check out what they have to say below.
Binance reveals announcements for securing user funds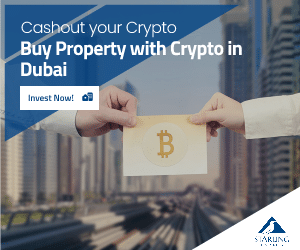 Here's the tweet that they shared:
As we announced today, #Binance has topped its Secure Asset Fund for Users (SAFU) balance to $1B.

Since 2018, we made a promise to protect users in extreme situations by establishing SAFU, making every user feel comfortable in the crypto ecosystem.https://t.co/4MZSrhH0cq

— Binance (@binance) November 9, 2022
The exchange also shared info about their integrity:
On top of this, we maintain rigorous listing standards and have a firewall to separate out the listing team to keep confidential information as secure as possible.

— Binance (@binance) November 9, 2022
Here's what the exchange says about user funds:
We don't do anything with user funds without the user instructing us to do so.

Plus, proof-of-reserves is coming soon to bring additional, constant transparency. https://t.co/WmgkfKmgP9

— Binance (@binance) November 9, 2022
Binance in the news
All this comes in the wake of announcements regarding FTX.
The crypto market is shaken by the latest announcements that have been made in the crypto space.
1) Hey all: I have a few announcements to make.

Things have come full circle, and https://t.co/DWPOotRHcX's first, and last, investors are the same: we have come to an agreement on a strategic transaction with Binance for https://t.co/DWPOotRHcX (pending DD etc.).

— SBF (@SBF_FTX) November 8, 2022
FTX founder Sam Bankman-Fried said the following:
"Our teams are working on clearing out the withdrawal backlog as is. This will clear out liquidity crunches; all assets will be covered 1:1. This is one of the main reasons we've asked Binance to come in. It may take a bit to settle etc. — we apologize for that."
Stay tuned for more news.