Binance Expansion: New Fiat Onramps – 15 More Currencies Supporting BTC, ETH, And XRP Purchases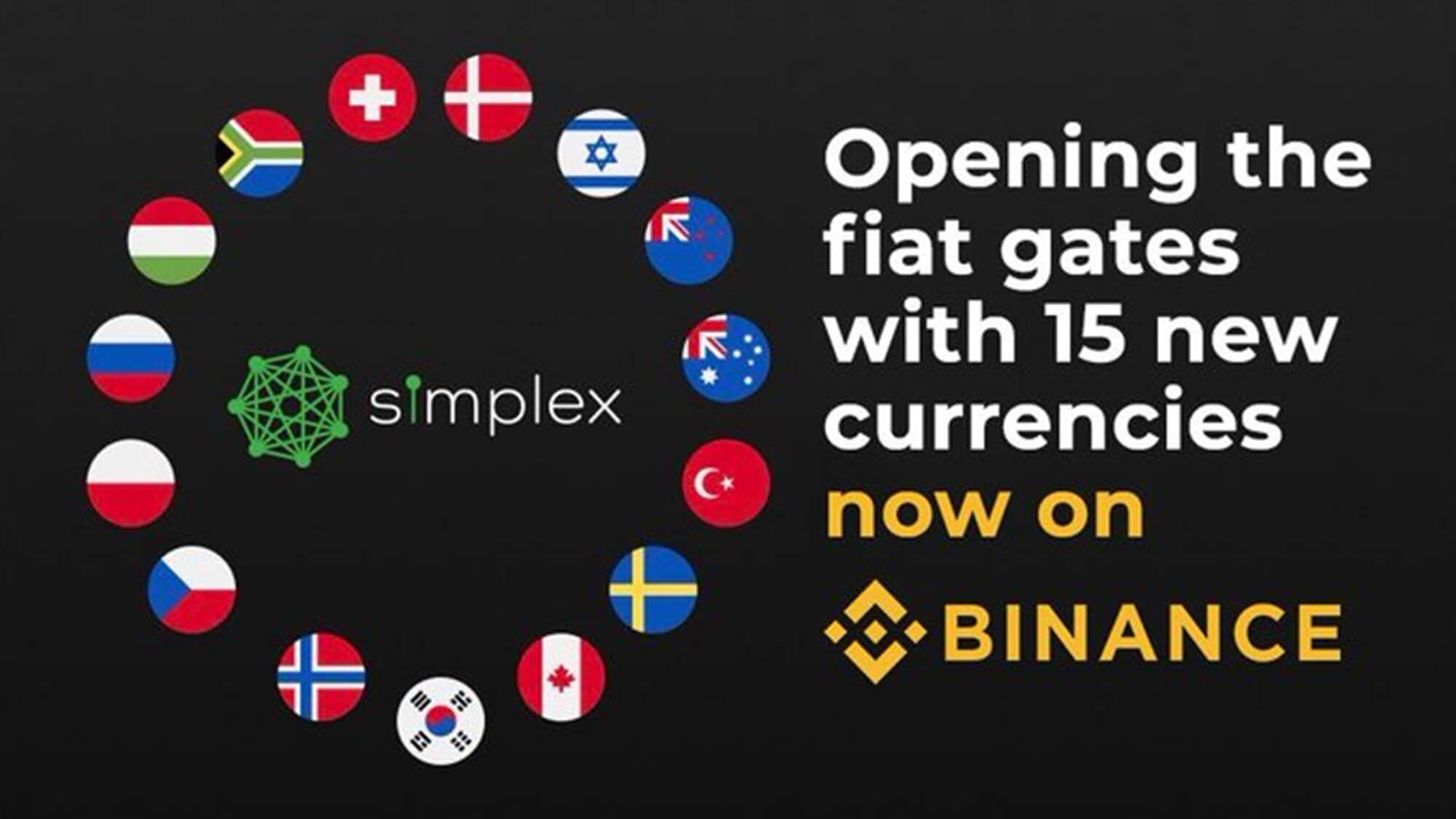 Binance was recently in the spotlight not too long ago when Binance Futures made a recent move that had the Cardano community excited.
Binance Futures is the crypto futures trading platform of Binance, and a while ago, the entity introduced perpetual contracts for Cardano.
The platform's users now have the option to trade ADA with as much as 75x leverage.
Binance teams up with Simplex
Binance teamed up with Simplex payment processing provider in order to allow more people to buy BTC, ETH, XRP, and more cryptos using their local fiat currency.
The online publication the Daily Hodl notes which are these currencies accepted by Binance as payments:
Pound sterling (GBP)

South Korean won (KRW)

Russian ruble (RUB)

Australian dollar (AUD)

Swiss franc (CHF)

Czech koruna (CZK)

Danish krone (DKK)

Norwegian krone (NOK)

New Zealand dollar (NZD)

Polish złoty (PLN)

Swedish krona (SEK)

Turkish lira (TRY)

South African rand (ZAR)

Hungarian forint (HUF)

Israeli Shekel (ILS)
Simplex supports Binance users
By adding the new fiat currencies, Simplex is helping Binance users save money by eliminating bank fees and conversion rates that usually are charged by card companies.
Simplex users are now able to save between 2 – 3% on currency conversion by "facilitating affordable fiat-crypto and crypto-fiat swaps."
In a statement, Simplex chief executive Nimrod Lehavi revealed the following:
"Having a multitude of fiat currencies to choose from allows everyone to enjoy a better experience when buying crypto."
It's also worth noting the fact that Binance is also accepting direct credit and debit card payments using the euro (EUR), US dollar (USD), Japanese yen (JPY), and Canadian dollar (CAD).
Other than this, crypto enthusiasts are happy to see the crypto market going great today with the most important coins trading in the green.
Also, BTC managed to surpass $10k once again after a brief correction.
I am a technical writer, author and blogger since 2005. An industry watcher that stays on top of the latest features, extremely passionate about finance news and everything related to crypto.