Binance crypto exchange, has lost another senior executive amid its regulatory challenges. According to a source familiar with the situation, Mayur Kamat, Binance's global head of product and design, has resigned.
Binance lost global head of product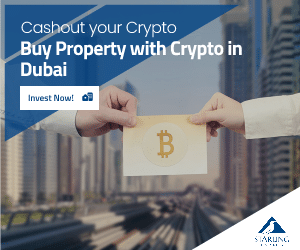 A Binance spokesperson confirmed Kamat's departure, expressing gratitude for his contributions to the company's explosive growth and wishing him well. Kamat also cited personal reasons and the need for a break after two decades of continuous product work.
He expressed appreciation for the opportunity to work at Binance and see its user base expand, and stated that he would continue to support the company.
Kamat joined Binance in April 2022 after working for companies including Google, Microsoft, and Agoda.
He helped Binance grow from 80 million to over 150 million users in 18 months via several product launches, according to his LinkedIn profile.
Binance continues to lose senior execs
A number of high-ranking executives, including Kamat, have recently departed from Binance.
The Block reported that Leon Foong, Binance's Asia-Pacific head, has also left the cryptocurrency exchange. Binance has experienced other departures in recent times, including Chief Strategy Officer Patrick Hillman, General Counsel Hon Ng, and Chief Business Officer Yibo Ling.
Currently, Binance is engaged in a regulatory battle with United States regulators.
The Commodity Futures Trading Commission and the Securities and Exchange Commission in the US have recently accused Binance and its CEO, Changpeng Zhao, of numerous compliance failures and violations.
As a result of these regulatory challenges, Binance's market share has declined in recent months.
In February, the crypto exchange held a 63% market share in spot trading volumes, but that has since dropped to around 47%, according to The Block's Data Dashboard. Nevertheless, Binance remains the largest spot crypto exchange in the world.
Check out the original article in order to learn more details about this. Stay tuned for more juicy news.