It's been just revealed that Binance has left Canada. Check out the latest reports about this below in order to find out the reasons for which this happened.
Binance leaves Canada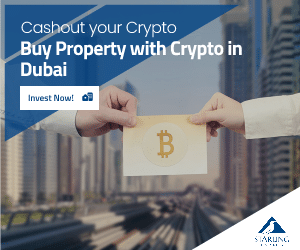 The world's largest crypto exchange by volume says that it's leaving Canada. They said that this move is due to issues with the nation's regulations on stablecoins and investor limits.
In a new announcement, Binance says that it will be joining other prominent crypto-focused firms and leaving the Canadian marketplace.
According to Binance, Canada's new regulatory measures that seek to protect investors render its marketplace "no longer tenable."
"Today we are announcing that Binance will be joining other prominent crypto businesses in proactively withdrawing from the Canadian marketplace…"
The same notes continued and revealed the following:
"Unfortunately, new guidance related to stablecoins and investor limits provided to crypto exchanges makes the Canada market no longer tenable for Binance at this time. We put off this decision as long as we could to explore other reasonable avenues to protect our Canadian users, but it has become apparent that there are none."
Binance in the news
Back in April, we revealed that according to the latest reports, the world's largest crypto exchange by volume has launched a new trading pair for Dogecoin (DOGE) as the top memecoin continues to consolidate.
Binance customers can now swap DOGE with the stablecoin TrueUSD (TUSD).
TUSD, which aims to maintain a 1:1 peg to the US dollar, is the fifth-largest stablecoin by market cap.
As noted by the online publication the Daily Hodl, Dogecoin is trading at $0.0806 at the time of writing. The ninth-ranked crypto asset by market cap is up 0.25% in the past 24 hours, 2.7% in the past seven days, and more than 7% in the past month.
Markus, known on Twitter as Shibetoshi Nakamoto, also said that Dogecoin was started as a joke to make fun of the crypto scene.