Binance Reveals The Launch Of A New Crypto Asset Pegged To XRP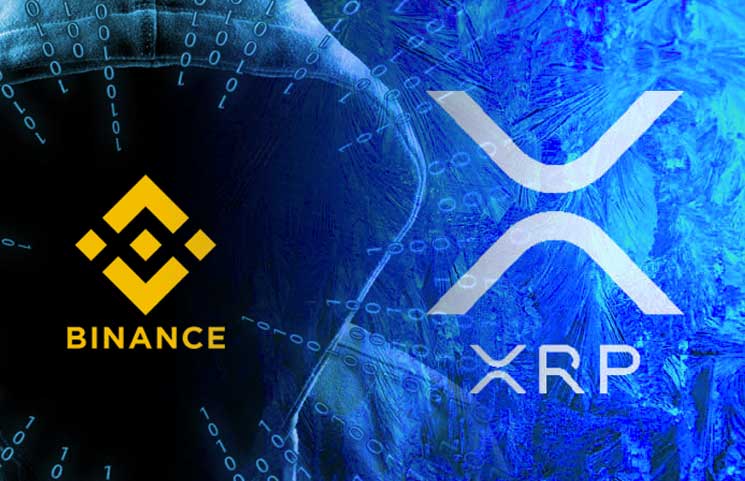 Binance was recently in the spotlight when the exchange decided to eliminate 30 crypto pairs.
Binance made a lot of crypto enthusiasts freak out just the other day with the latest move that the leading crypto exchange decided to make.
Binance removed exactly 30 trading pairs from the platform, and they also came with a motivation for this decision.
The platform said that they decided to take this step in order to "improve liquidity and user trading experience among our wide range of available assets."
Binance launches a new token pegged on XRP
Now, the exchange launches a token that's pegged 1:1 with XRP, according to Changpeng Zhao.
He posted the news on Twitter and said that the crypto would be 100% backed by XRP.
This new token is designed to offer users on Binance's decentralized crypto exchange Binace DEX a way to invest in a crypto asset that will perform exactly the way in which XRP does.
This was suppose to be announced a bit later. But such is the nature of blockchain project, #transparency. Can't hide anything.

Well, there you go, #XRP (on chain pegged) on #BinanceChain and @Binance_DEX.

Guess which flood gates this opens up? https://t.co/Mxpm5jZCfz

— CZ Binance (@cz_binance) October 3, 2019
The CEO said that every transaction could be verified on the blockchain, and he hopes that this new digital asset will be able to increase the demand for XRP.
Ripple has been also promoting the entire XRP ecosystem for a really long time now.
CZ said that "The supply would still be 'in circulation', just on the Binance Chain. They should be actively used for trading. Nothing changes from the supply perspective. Demand should increase though, as there is more use-case/trading going on."
The online publication the Daily Hodl noted that some users on Twitter inquired about the purpose of Binance's new token in relation to XRP itself.
Someone said: "Sorry, I don't truly understand this. If it's pegged to XRP value, why not just buy XRP. I would understand if something was pegged to gold because it would be easier to use, but with digital assets, XRP is easy and fast. So what would be the draw to buy another asset pegged to it?"
Zhao responded:
"Have you ever asked for more trading pairs against XRP? Native XRP does not have direct trading pairs (especially on any non-custodian DEX) for say, BTC, BNB, MATIC, etc. Well, now it does."
An experienced finance writer for more than 10 years, active industry watcher, and gadget enthusiast.
CEX.IO
Coinbase
Binance
Lasted news