It's been revealed that Elon Musk is making headlines again following the latest reports. Check out the latest connection with Binance below.
Full list of investors that have committed to invest in Twitter w/ Elon pic.twitter.com/FLkk54qPwq

— Blockworks (@Blockworks_) May 5, 2022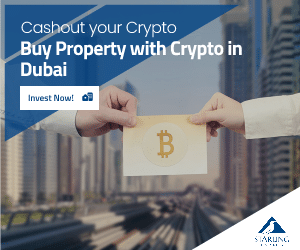 Someone said: 'In my opinion, this is a brilliant move! Over the next several years, I suspect Twitter will be almost unrecognizable.'
Elon Musk's Twitter takeover has been a widely discussed topic over the last couple of weeks. From speculations on what Musk might do with his version of Twitter to the addition of potential cryptos, Musk has been making headlines.
Musk managed to amass support from the crypto industry, the latest one is rather expensive. One of the world's largest cryptocurrency exchanges, Binance has reportedly decided to pour $500 million into Twitter.
A small contribution to the cause. https://t.co/xD9XZxOWfL

— CZ 🔶 Binance (@cz_binance) May 5, 2022
Elon Musk in the news
Elon Musk has been making headlines a lot lately, and this is mainly related to the fact that he just bought Twitter. Musk eventually purchased the platform, and free speech haters have been having a hard time.
Just in case you don't know, Musk made the shock bid less than two weeks ago, and he said Twitter had "tremendous potential" that he would unlock.
He also made sure to address various changes from relaxing its content restrictions to eradicating fake accounts.
Musk is in the spotlight again after changing his Twitter photo. Rumors started pouring that he might be a Bored Ape owner.
Recently, Yuga Labs, the web3 company behind the Bored Ape Yacht Club, disrupted the entire Ethereum blockchain as a flood of users rushed to purchase NFTs.
These represent virtual plots of land in its upcoming metaverse project, Otherside.
As The Verge online publication notes, a total of 55,000 Otherdeeds sold at a flat price of 305 ApeCoin, or around $5,800 at the time of purchase (via CoinTelegraph), raising about $320 million in what was considered the "largest NFT mint in history"