The mainstream adoption of digital assets has been one of the most important goals that the crypto space has set, and things could not go better.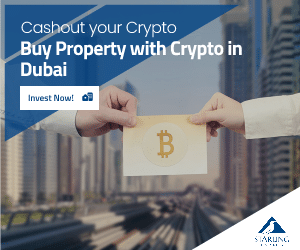 There have been a lot of moves in this direction, and they continue. Check out the latest exciting news about the subject.
It's been just revealed that Mathew McDermott, head of digital assets at Goldman Sachs' global markets division, said that the New York-based investment bank is witnessing huge institutional demand for Bitcoin (BTC) and the crypto markets.
Institutional interest in crypto at Wall Street is exploding
In a Goldman Sachs Markets Update, McDermott stated that institutional interest in digital assets at the Wall Street firm is booming among a wide array of large investors.
"In terms of institutional demand, we have seen no signs of that abating. And when we talk about institutional demand we talk about the whole cross-section of the industry sectors… I'm referring to hedge funds, to asset managers, to macro funds, to banks, to corporate treasurers, insurance and pension funds. I think it's pretty fair to say that all of that institutional client discussion is really focused around Bitcoin," he said as quoted by the online publication the Daily Hodl. 
More than a third of GS institutional clients own crypto
It's also important to note that he believes that more than a third of Goldman Sachs' institutional clients who responded to a survey by the Wall Street giant reported that they are currently holding crypto.
"40% of the clients currently have exposure to cryptocurrencies. And that could be through a variety of different mediums, through physical, through derivatives, through securities products, or other offerings in the market. And so that seemed actually a little high to me, but I felt that was kind of very reflective of the demand we've seen over the last 3-6 months."
Make sure to check out the video above in order to learn more about the issue.