Bitcoin Adoption: New York State Residents Can Purchase BTC At Traditional ATMs Via Their Debit Cards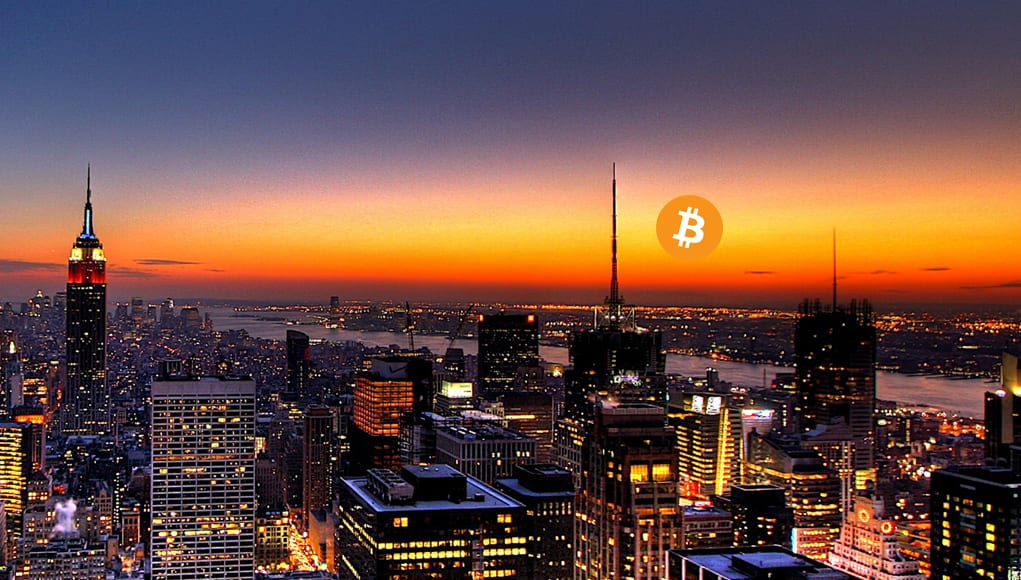 Bitcoin adoption seems to be the hot topic in the crypto space these days.
It looks like it's slowly but surely becoming easier to get Bitcoin these days which means that mainstream adoption could really be around the corner.
More predictions have been foreseeing that 2019 will be the year of mass adoption and things are starting to move in that direction.
Buy BTC at the ATM
For instance, New Yorkers can now buy BTC from traditional ATMs using their debit cards.
With a newly granted license from the New York regulator, LibertyX just became the first such licensee offering debit card Bitcoin purchasing options to residents in the Big Apple.
LibertyX BTC payment services provider launched the very first BTC ATM back in 2014, and since back then, it managed to provide thousands of thousands of local stores with BTC payment options.
They teamed up with Genmega last year to launch the first BTC ATM in the US, extending BTC purchases to more than 100,000 ATMs in the country.
In order to be able to use a debit card, users will require a LibertyX account via the mobile application.
Holders of approved accounts will have the opportunity to purchase up wot $3,000 of BTC per day.
"DFS continues to rapidly and responsibly respond to financial services market innovations by licensing technology-based money transmitters under New York's money transmitter law; online lenders under New York's banking law; and virtual currency exchanges under New York's financial services law. To date, DFS has approved sixteen charters or licenses for companies in the virtual currency marketplace," New York State Department of Financial Services (DFS) announces.
Closing words
It seems that the catalysts that support Bitcoin adoption are growing in number.
Humble opinion: if Samsung integrates crypto to Galaxy S10, I think it may have a bigger impact than ETF and Bakkt combined.

Partially because no one really knows what kind of exposure ETF / Bakkt will bring meanwhile millions of people use Samsung phones daily.

— Joseph Young (@iamjosephyoung) January 24, 2019
These are just some of the main reasons for which mass adoption could hit us any day: security, active addresses, fees, transaction volume, Lightning Network and more.
I am a technical writer, author and blogger since 2005. An industry watcher that stays on top of the latest features, extremely passionate about finance news and everything related to crypto.
CEX.IO
Coinbase
Binance
Lasted news