Bitcoin Adoption: Twitter Integrates BTC Symbol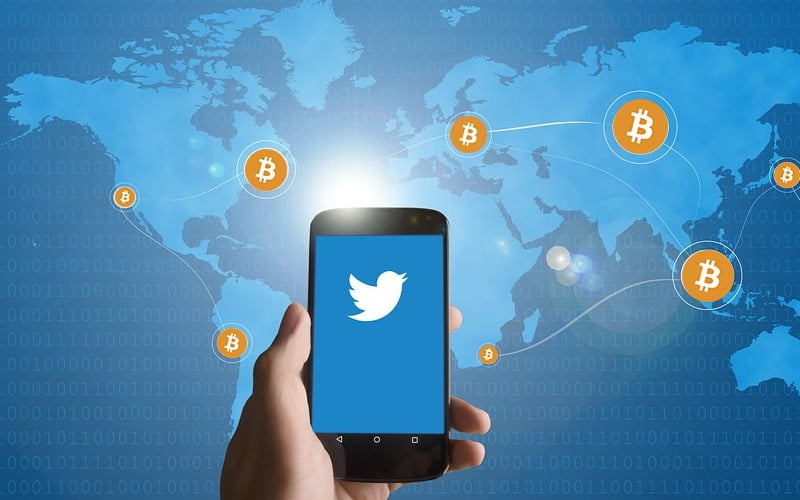 The mass adoption of digital assets has been one of the most important goals in the crypto market so far. There have been a lot of moves destined to boost the mainstream adoption of cryptos back in 2019, and they continue.
It hasn't been a secret the fact that Twitter chief executive Jack Dorsey is a fan of BTC.
Twitter integrates BTC symbol
This Sunday, he made the crypto community excited after revealing that the symbol of BTC appears whenever a user tweets tweets "#Bitcoin" or "#BTC."
Dorsey tagged Unicode in his tweet. This is a non-profit consortium that unifies character sets.
— jack (@jack) February 2, 2020
Calvin Ayre hopped in the comments and had this to say:
"Hi Jack. BTC is not Bitcoin and with the lawsuits that I know are coming related to this issue, this year. You're putting your finger on the scale on the wrong side of facts is not going to end well for Twitter."
For those who don't know who this man is, a Twitter user explained it all:
https://twitter.com/geekmasterflex/status/1224301609594884097
According to the online publication the Daily Hodl, it seems that this move could point out to Dorsey's way of encouraging the consortium to add a Bitcoin emoji to their library.
The news went viral as expected, and a lot of personalities in the crypto space tweeted the hashtag to highlight their approval of this new emoji. The people included Binance CEO, Changpeng Zhao, and Justin Sun, Tron's founder.
https://twitter.com/binance/status/1223955863829745664?ref_src=twsrc%5Etfw%7Ctwcamp%5Etweetembed%7Ctwterm%5E1223955863829745664&ref_url=https%3A%2F%2Fdailyhodl.com%2F2020%2F02%2F03%2Ftwitter-integrates-bitcoin-btc-symbol-is-the-social-media-goliath-preparing-to-go-full-crypto%2F
Introducing crypto to 33 million Twitter users
It's been also revealed that the addition of this new emoji could be Dorsey's approach to introducing crypto the 330 million monthly users that Twitter has.
This is definitely a significant move towards the adoption of Bitcoin and cryptos.
In other news, it's been revealed that Twitter explores a product change that will be allowing users to send tips to their favorite personalities.
This report triggered some speculation that this could be the strategy that Dorsey has to integrate BTC with Twitter.
Jack Dorsey
Co-founder and CEO of Twitter and Square, Dorsey has been an advocate for Bitcoin since the early days. Having launched a crypto division of Square early this year (called Cash App - which helps newcomers buy Bitcoin), Dorsey is now making plans to lead the way to mass BTC adoption in Africa.
Justin Sun
Founder of TRON (TRX)
An experienced finance writer for more than 10 years, active industry watcher, and gadget enthusiast.
CEX.IO
Coinbase
Binance
Lasted news