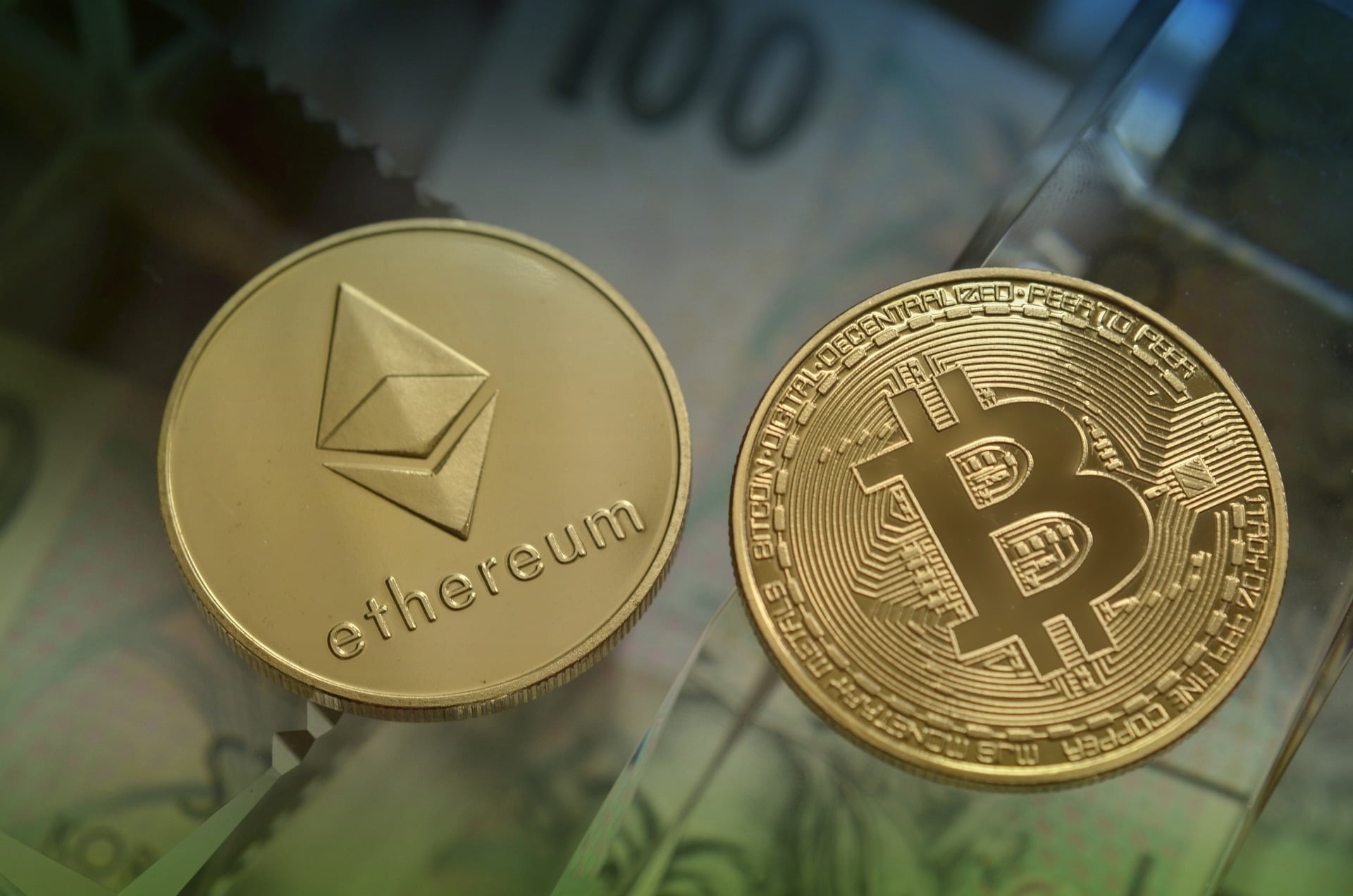 Bitcoin and Ethereum are getting ready to pop according to an important crypto analyst. Check out all the available details about this issue below.
Smart Contracter said that Bitcoin is forming a bullish pattern indicating that a move to the upside is on the horizon.
"To me, I see a higher low within a bullish flag forming. I'm still bullish on BTC from these levels."
He believes that Bitcoin must take out the pattern's resistance at $35,000 to ignite a rally to $40,000 as the Daily Hodl notes.
Regarding Ethereum, the crypto trader also believes that ETH is "establishing a bullish higher low setup at $2,000, and it is now poised to rally to just below $3,000 for a 40% surge," as the same online publication mentioned above notes.
"Five up and now ABC down on ETH/USD. I think we will form a higher low and continue up from here. However, invalidation is still below the $1,650 capitulation wick."
He is also keeping a close watch on the decentralized finance (DeFi) sector.
He says that this is performing better than the rest of the market. The trader added that he has his eye on four altcoins in the nascent space.
"DeFi has been holding up the strongest during the BTC chop. It's definitely looking like the fastest horse at the moment. SUSHI (SushiSwap), SNX (Synthetix), Aave, UNI (Uniswap)."
Bitcoin vs. gold
The comparison between Bitcoin and gold has been in the talks for a really long time. Just the other day, we addressed the fact that Entrepreneur.com notes that during the past week, the co-founder of Apple, Steve Wozniak, was present at the Jalisco Talend Land Digital in 2021.
He made very clear his position on crypto and the blockchain during the discussions.
"It is something impressive that we even know who created bitcoin, it is unique and completely a mathematical formula, which is also immutable, so it is almost a miracle of technology," he explained.
He said that BTC is definitely better than gold.