There are various optimistic predictions about Bitcoin and Ethereum, and now, the online publication the Daily Hodl debates three important catalysts that could trigger the bulls for the two most important digital assets.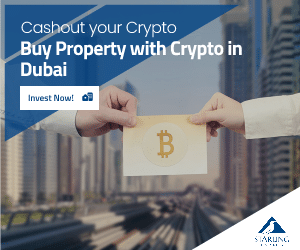 The same online publication mentioned above notes that crypto influencer Austin Arnold said that the price of BTC and ETH are about to boom following massive bullish news.
Main triggers for BTC and ETH bulls
In a new video, the host of Altcoin Daily explains the fact that Visa's recent move to start settling transactions over the Ethereum blockchain will trigger ETH's rise.
"ETH the token does act as gas for the network. So the more activity, the more people on the network will have to be buying and HODLing ETH token the gas. Fundamental news like this should tell you something – ETH will not stay below $2,000 forever."
Regarding Bitcoin, Arnold said that the king coin's increase in mining hash rate is usually a bullish signal.
"Bitcoin's mining hash rate just hit a new all-time high. So the miners aren't bearish; they're trying to accumulate as much as they can. And as famed Bitcoiner Max Keiser once pointed out, 'Price usually tends to follow hash rate.'"
He also said that growing stablecoin reserves on exchanges is another bullish signal for Bitcoin and digital assets.
"Stablecoin reserves on crypto exchanges have hit a new historic high of over $10 billion…Cryptocurrency exchanges are now holding nearly 16% of the total market value of all stablecoins with stablecoin market capitalization amounting to $63 billion," he said.
He continued and said: "Usually when we see strong inflows of stablecoins into exchanges, that usually means that the money is prepping to flow into Bitcoin or other top altcoins. Stablecoin inflows are often seen as a short-term indicator of bullish action for Bitcoin, suggesting that sidelined capital is moving back into BTC."