It's just been revealed that there's massive bullish news out regarding the mass adoption of Bitcoin and Ethereum. Check out the latest reports below.
Fidelity to launch BTC and ETH trading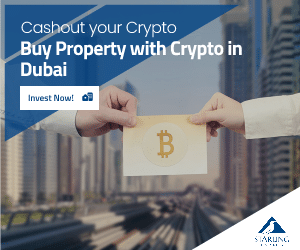 Financial services giant Fidelity said that it's ready to roll out commission-free Bitcoin (BTC) and Ethereum (ETH) trading for US retail investors.
In a recent company update, Fidelity stated the firm is working to launch Fidelity Crypto, which would add commission-free access to crypto assets for US retail investors in its trading app.
"Fidelity Crypto is [an] opportunity to buy and sell Bitcoin and Ethereum in the Fidelity Investments App with custodial and trading services of digital assets provided by Fidelity Digital Assets."
The firm also said the following:
"When we launch, [investors will] be able to trade crypto with as little as $1 while also having an integrated view of both your traditional and crypto investments."
Fidelity says that instead of charging traders broker fees, they'll utilize a 1% spread – the difference between an execution price and the price at which the firm fills the order, adding it to every order.
"Fidelity Crypto trades are commission free. A spread of 1% will be factored into every trade execution price."
This is extremely bullish news, and it will probably contribute to the boom of ETH and BTC prices.
Check out more details about the issue in the original post that was shared by the online publication the Daily Hodl. 
Binance's CZ addresses the crypto markets today
Changpeng Zhao, CEO of Binance, believes in the stability of cryptos amidst a global downturn in both the equities and the crypto market.
During an interview at the Web Summit in Lisbon, Portugal, Zhao addressed his bullish view of cryptos despite the crypto winter that saw Bitcoin (BTC) shed over 74% off its all-time high.
Stay tuned for more news, and keep your eyes on the market.