Bitcoin and Ethereum Keep Increasing on the Stock Market Making BTC Rise Above $40,000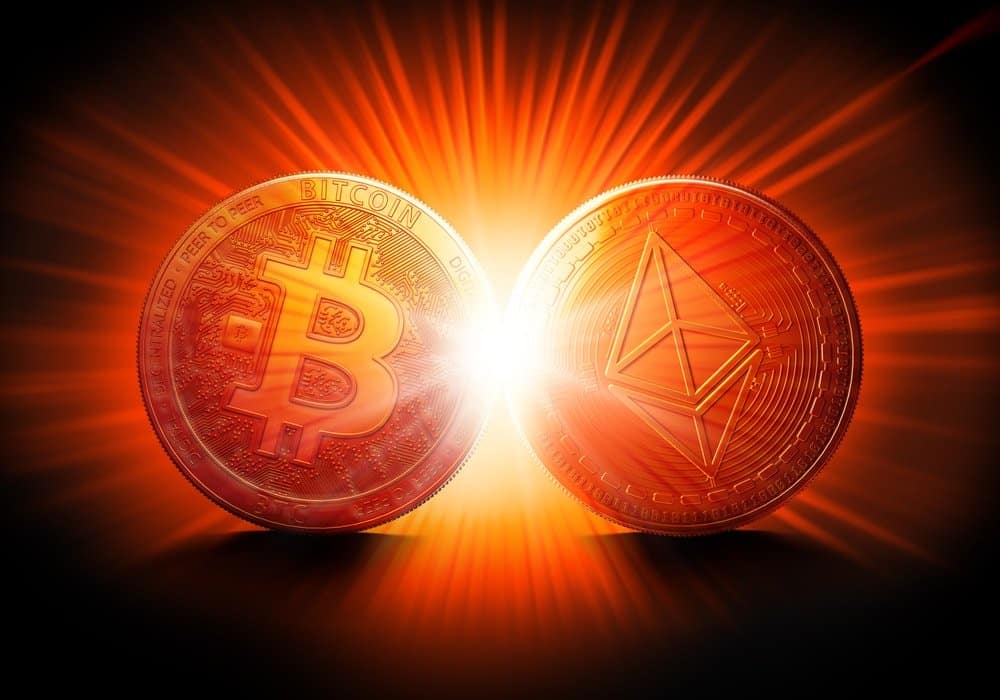 ​The options to play Bitcoin and Ethereum on the stock market kept increasing, with numerous firms now available on the 90s designed terminals. Besides many ETFs and trusts, there are also miners and at least one exchange platform present.
The biggest one is MicroStrategy (MSTR), which purchased one billion worth of BTC, which is now not far off from the 10x-ing since summer, with much of it because of their BTC holdings. On the other hand, the biggest of miners on the stock market is Riot Blockchain, with $1.6 billion in market cap and a volatile price that has gotten to $23,80 from its record-high of $46 in December 2017.
Another All-Time High for Bitcoin
Following this growth, Bitcoin has broken the mark at $40,000 to rise on high volumes of $72 billion in the past 24 hours. The crypto coin is up from $32,000 at the beginning of February, with it now closer to its all-time high of about $42,000. Bitcoin has had many attempts to take it, but this one seems to be the most real of them all after a thorough consolidation during January.
The digital gold is taking advantage of the bullishness in the digital world, where Dogecoin is only two places away from the top ten in market capitalization. Retail stock investors are now discovering this no-halts trading space and most likely are resembling the speed here compared to boring stocks where a one percent movement is an event for their $100 trillion global market capitalization. However, all this is overshadowed by big money. Microstrategy has revealed a great conference this week aimed at corporate treasury managers.
More to Come
Around $25 billion from institutional investors is allegedly on its way to Bitcoin, as per Ross Stevens, the Founder and CEO of Stone Ridge Asset Management, which owns about $20 billion in assets. Their NYDIG, which concentrates on Bitcoin, is allegedly planning to collaborate with Stripe on global transfers and payments via Bitcoin.